Intechnic's New Headquarters is among the Top 5 Coolest Offices in Chicago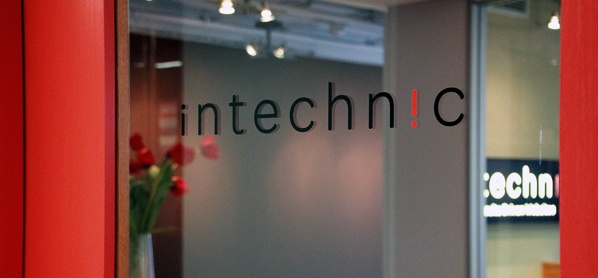 Upon celebrating its 16th anniversary, Intechnic packed and moved its headquarters to the heart of the Windy City—the top of the historic Civic Opera Building in downtown Chicago. Crain's recently named Intechnic's new office "One of the Top 5 Coolest Offices in Chicago."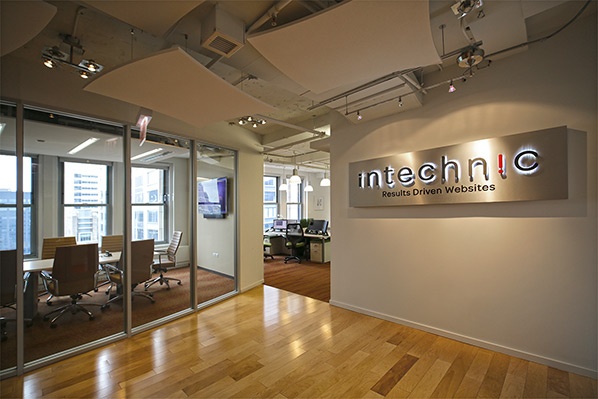 You will find no reception desk in this ultra-modern space. Upon entering Intechnic's suite, visitors will notice the vintage fully-stocked bar made of repurposed wood from an old Chicago two-flat. It is one of the most exciting features of the new space, designed to host and entertain. The bar is fully stocked (Prosecco to single malts) and also offers a wide range of non-alcoholic options such as herbal teas and European-style espresso drinks.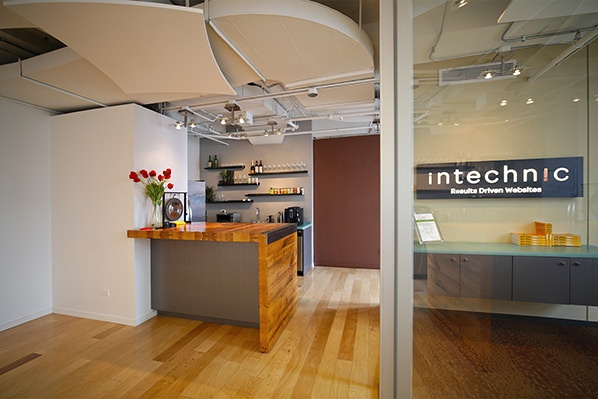 Intechnic's new home is on the 41st floor, in the penthouse section of the building's central tower. It faces Lake Michigan and opens up a magnificent and inspirational view of the Loop – Chicago's central business district.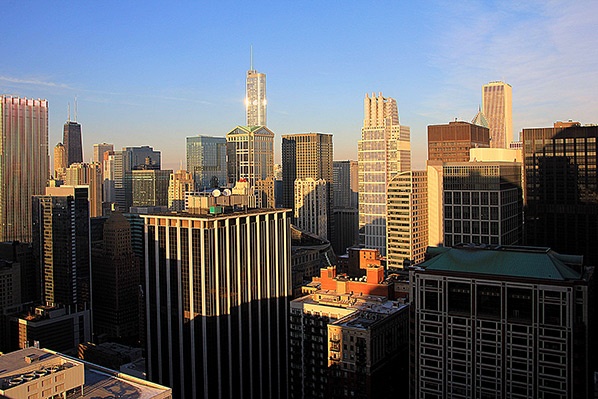 The new suite provides an open, collaborative workspace. The mix of the rich Art-Deco style architecture with exposed ceilings and hardwood floors creates a unique ambience. Intechnic has it all—classy and geek-chic, artistic and innovative; that's what makes Intechnic and the Civic Opera Building a win-win.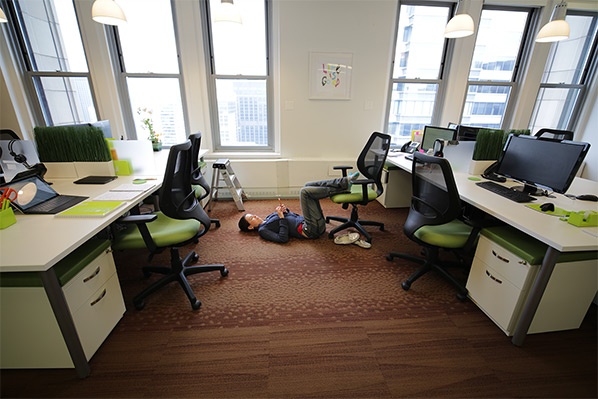 The suite features panoramic windows that fill the space with natural light throughout the day. Private offices and the conference room capture the natural light through the floor to ceiling glass walls.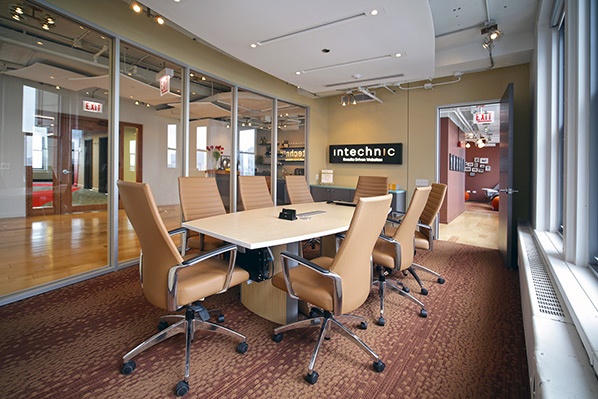 One of the team's favorite areas of the new space is a lounge called "the Peace Room". Team members use this intimate corner of the office to brainstorm or to wind down and socialize with a cup of tea.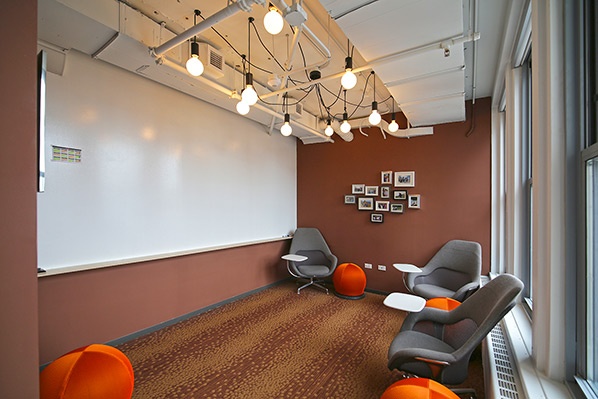 Intechnic is all about creativity. When formulating goals, visions and projects, "Idea Paint" walls throughout the office provide large canvases that nurture and spark creative juices.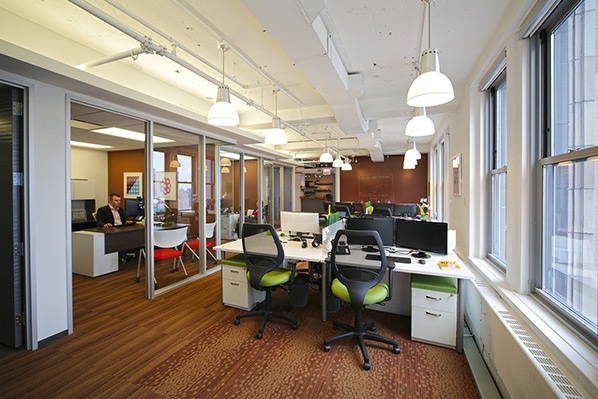 Built by Samuel Insull in 1929, the Civic Opera Building is one of the most important Chicago landmarks. This structure proves to be a very important piece of Chicago history. The building is seen as a large throne, so it has been nicknamed "Insull's Throne." The urban legend is that Samuel Insull built the opera house for his wife.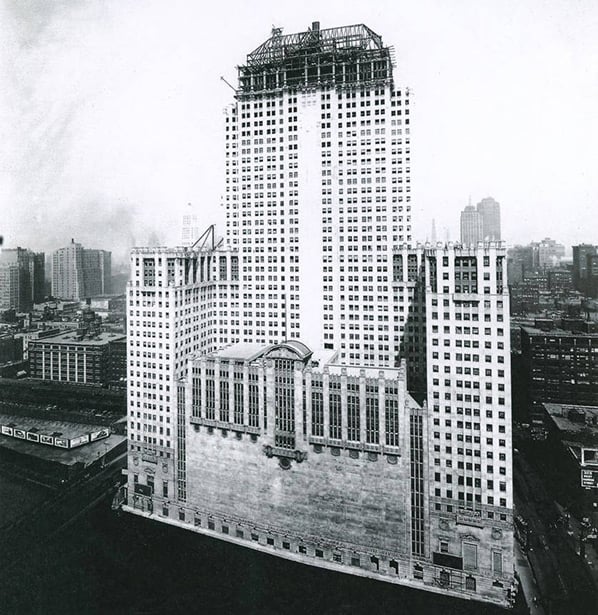 The building sits on the South Branch of Chicago River and is featured in the City's River Tours. It is situated on North Wacker Drive between Washington and Madison Avenues. It is also conveniently located next to Ogilvie Transportation Center and Union Station, and it is minutes away from Willis Tower, Boeing headquarters and more.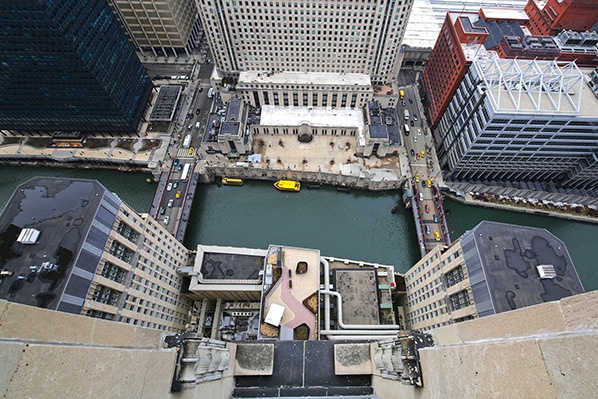 The Civic Opera Building is the home to Lyric Opera of Chicago, which boasts 3,563 seats in its auditorium dubbing it the second-largest auditorium in North America.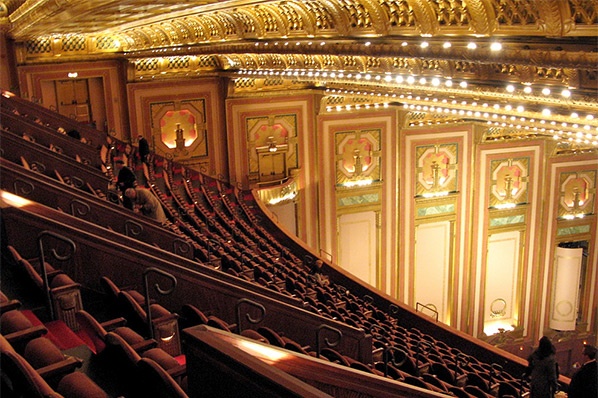 Picture credit: Paula Soler- Moya

The Building offers many amenities available to Intechnic's employees and guests. One of them being a spacious rooftop terrace that overlooks the Chicago River. It is a favorite spot for Intechnic employees to grab lunch or to take their work outside.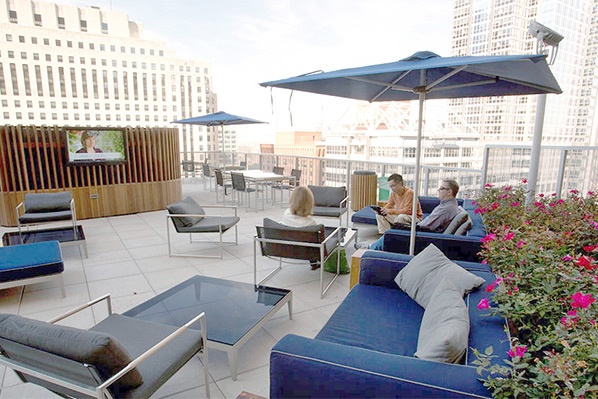 Another amenity is the beautiful state of the artsy fitness center. Among many other amenities are a cafe, a barber shop, a large gallery, and a convenience store.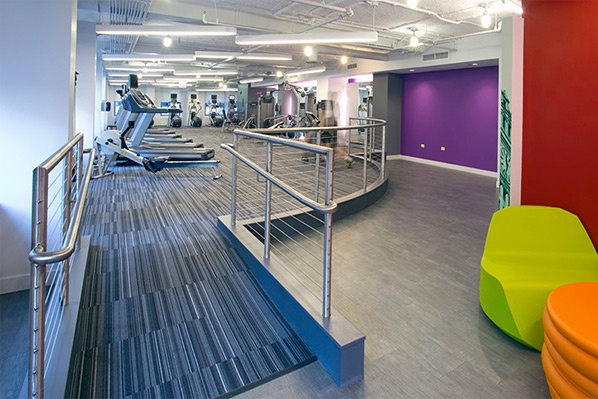 "We are very excited to call the Civic Opera Building our new home": says Andrew Kucheriavy, the founder and CEO of Intechnic. "We spend most of our lives at work. Here at Intechnic, we believe that work doesn't have to be mundane. Our goal was a space that has a special home-like ambiance, truly captures the essence of who we are and allows for creativity to flourish. We can tell we succeeded when our clients stop by for a quick drink on the way home from work end up staying for hours. The bar also helps with that, of course."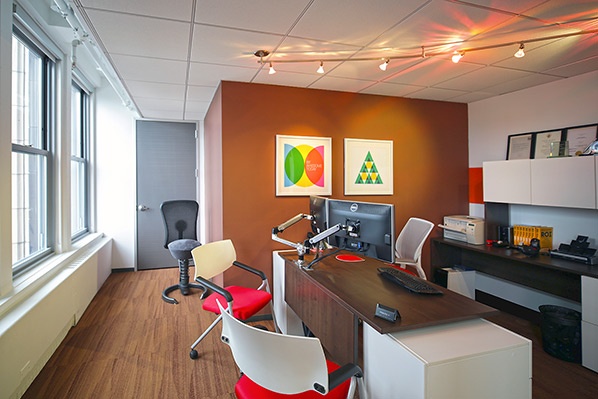 We would like to thank our friends from Bespoke CRE for their help in finding Intechnic this beautiful new home!