The Complete Beginner's Guide to Google Analytics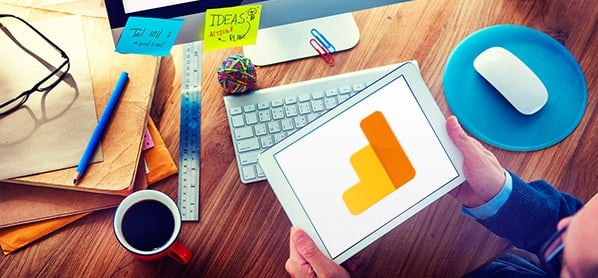 Google Analytics is arguably one of the best tools out there to understand your website traffic, but it can be difficult to figure out what the different reports mean and how they relate to your business. Here is our Google Analytics crash course —a list of everything you need to know.
How to Measure Your Website's Performance: Best Metrics & KPIs

In this first article, we show you why you need to measure your website's performance and which key performance indicators (KPIs) are the most relevant to your business goals. We then introduce you to Google Analytics.

How to Set Up Google Analytics Goals and Conversion Tracking

Next up is Conversion. In this article, we make a case for measuring goals for your website, show you how to set up Goals in Google Analytics and give you some metrics that you can use to track your results.

Google Analytics Behavior Analysis – Behavior Flow and Other Reports

Here, we take a look at Google Analytics Behavior reports to determine how visitors behave on your website. These reports reveal important information, such as how visitors move through the site (the traffic flow), what content they engage with and what terms they use in your website's search box.

Google Analytics Multi-Channel Funnel and Attribution Modeling Reports

Now it's time to take a look at your website's overall conversion process. In this article, we discuss Google Analytics Multi-Channel Funnels and Attribution Modeling to understand how all of your website channels interact with each other.

How to Get the Most from Google Analytics – Tips, Tricks & Best Practices

We've covered a lot of areas of Google Analytics so far, and it's time to bring it all together. In this article, we give you some tips and tricks to keep in mind as you use Google Analytics.
And that's it—you've now got what it takes to start optimizing your website with Google Analytics. If you want a handy set of resources that cover all of these topics, you can download our complete set of guides below: