UX Audit: Complete Guide to Improving Your Website's User Experience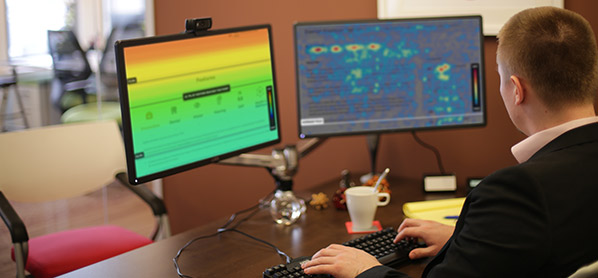 This is not an exaggeration, rather, a sobering UX statistic: 1/3 of websites fail. Over the course of twenty years we've determined that the reason for such an astonishing failure rate is this: Most websites are built for stakeholders by stakeholders through an entirely opinion-driven process. This produces organization-centric and not user-centric websites, often resulting in serious usability and/or usefulness problems that are only uncovered once the website goes live.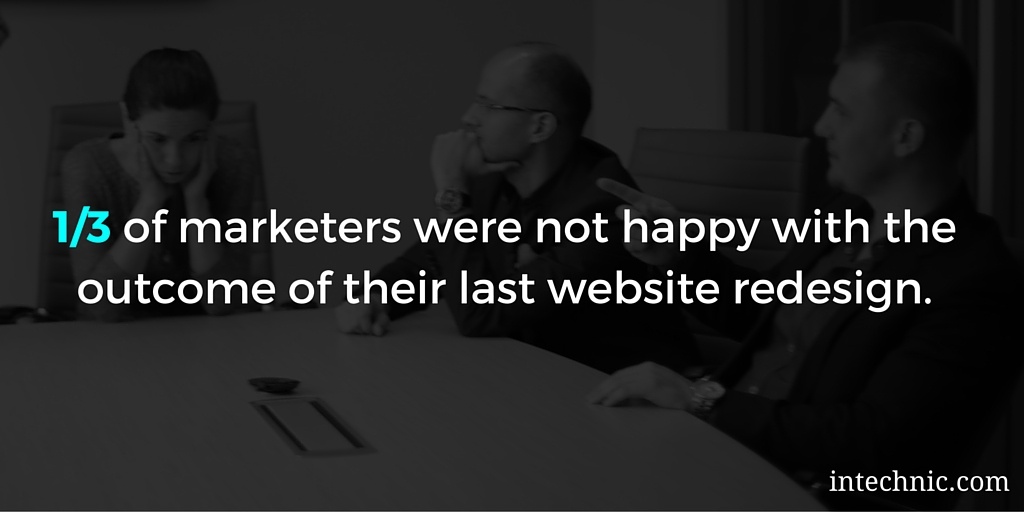 Signs of poor website User Experience
Poor UX can be a result of an aging website, a botched redesign, or a misalignment between what your organization is trying to achieve and what your users want. Contrary to a popular belief, good UX has nothing to do with when your website was designed or how much money you spent on it. What ultimately matters, is how well it works for your customers. Unfortunately, by the time many UX symptoms are noticed, the damage has already been done. To help you recognize signs of poor UX as early as possible, we compiled a list of the most common symptoms of poor UX. How many of these apply to your website?
The true cost of poor UX: Cost of Inaction
Once you've determined that your website suffers from poor UX, it is important to act quickly. While everyone always talks about ROI, I also encourage you to think about COI or Cost of Inaction.
Let's say that your website is underperforming by 30% (which is quite common). Regardless of your primary website objective (conversions, leads, sign-ups, purchases, downloads, etc.), what would be the true cost of an underperforming website? How much business and how many opportunities will you lose over the course of 3 months, 6 months, a year?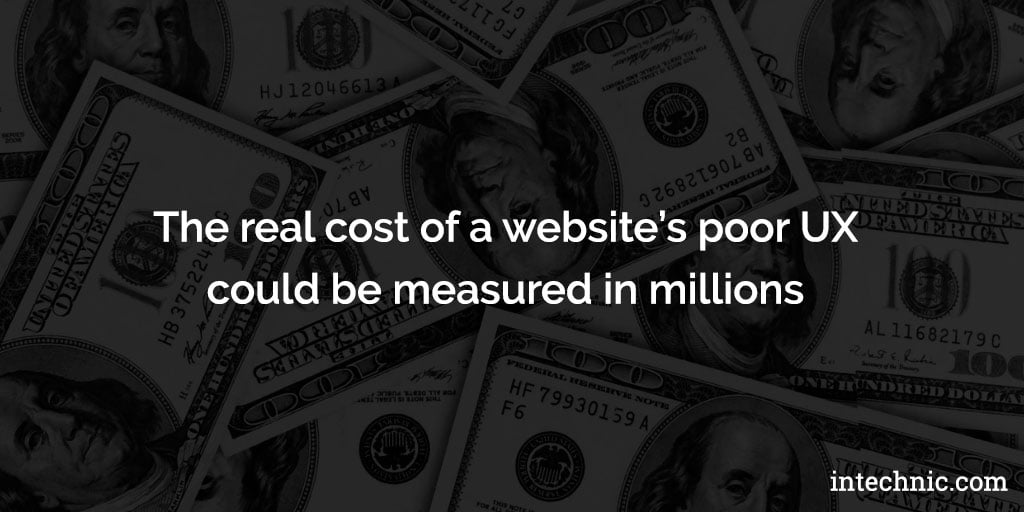 Simple math reveals that the cost of inaction could be staggering. This is also on top of reputational and professional risks to the organization and to you personally. We recently had a client where, as the result of a UX audit, we calculated that their cost of inaction due to subpar conversions was between $4.5-5 million per year. That figure quickly got the attention of their executives and we begin turning things around in under three months.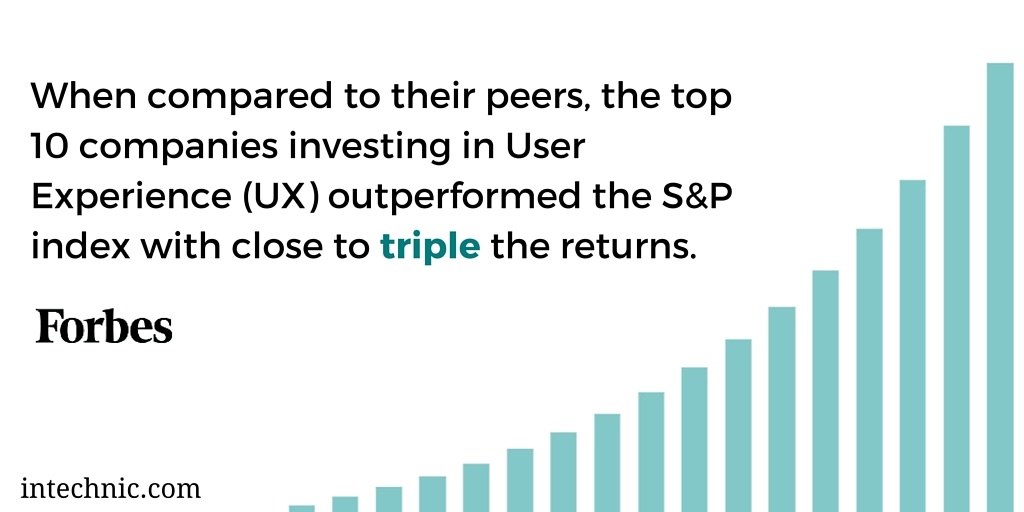 What about a redesign?
While a long-term solution might be a complete website redesign, it is important to realize that any kind of a redesign project will take many months (if not years) to complete. In the meantime, your organization will continue suffering from the staggering costs of poor UX. You may be urged to redesign the website as quickly as possible, however you don't want to rush it because cutting corners is likely to produce even more problems.
But, once you've redesigned it, what's the guarantee that the newly designed website won't have the same or similar issues? After all, there is a reason these usability problems were there to begin with. Ask yourself: what will change? You may hire a new agency, be really impressed with their outstanding ideas and work, but how do you know that what they build will really work for your users? Unless you get a better understanding of what your users really want, you will inevitably run into similar issues.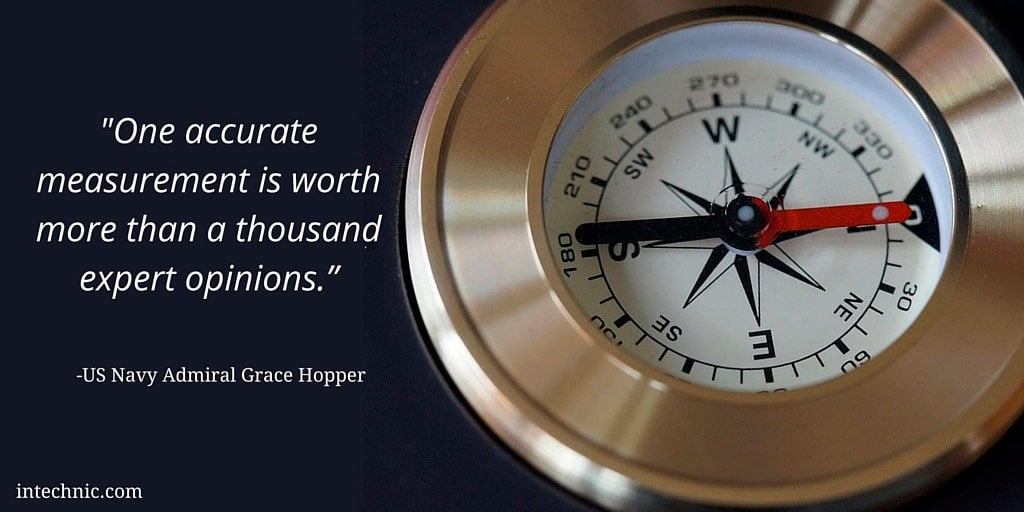 There must be a better way! There is. Before committing to an "open heart surgery", let's run some tests. When you see a doctor, they would always want to run tests before prescribing a treatment. Why would you approach your website any differently?
This is where a UX audit comes in.
UX Audit: Quick Wins + Objective Decisions
A UX audit will reveal exactly what your users are struggling with so that you can direct your resources and prioritize fixing issues that have the biggest business impact. No matter how bad the website is, you can ALWAYS deliver quick wins before or even in place of a complete redesign. For most projects we can deliver a 30% lift on various KPIs within 3 months. There is no redesign in the world that would accomplish this type of a result so quickly.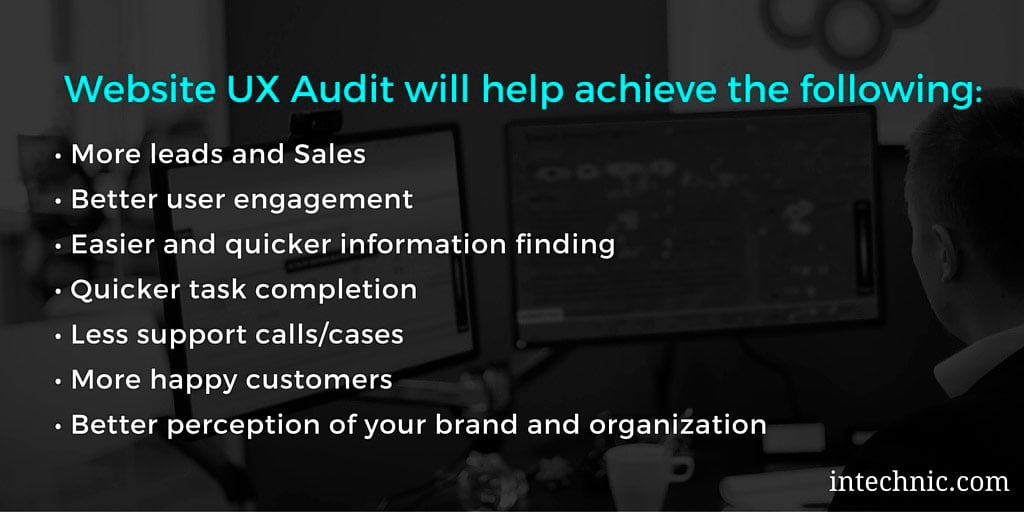 A UX audit will also help you better prepare for a long-term redesign. You will learn about your users and how they interact with the website, what works and what doesn't, and how to make it better. Applying these lessons learned to the new website and avoiding past mistakes will help ensure a successful outcome. If you throw all this intelligence away with the old website, you will be going into the redesign completely blind.
Most importantly, a UX audit will empower you to make educated, objective decisions based on data and facts, as opposed to opinions and assumptions. This will result in a better ROI on every dollar you spend on your website. How great is that?
How does a UX Audit work? The science behind UX
Beware of any cookie-cutter approaches to UX audits. A proper UX audit is a complex process consisting of refined steps and methodologies that are carefully chosen based on the specifics of the website and the situation. A typical UX audit may consist of a heuristic evaluation, moderated and unmoderated user testing, cognitive and pluralistic walkthroughs, KLM-GOMS analysis, competitive and SWOT analysis, and many more. The resulting comprehensive report must show you what the issues are, their severity, present the evidence (remember, no opinions!) and provide clear recommendations on how to fix them.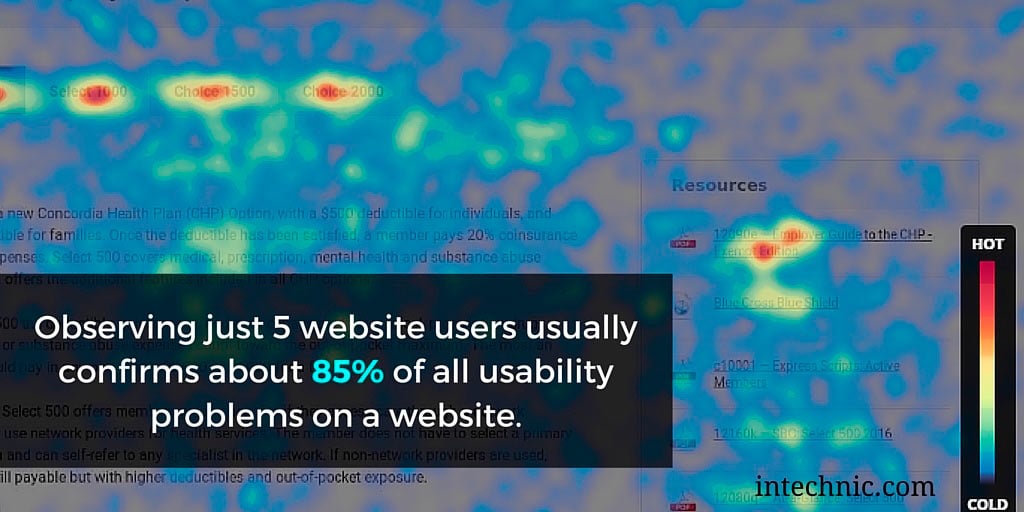 You may also want to consider conducting user testing with users that fit your demographic and psychographic profile. We ask users to complete common tasks while commenting along the way and we record them in the process. This type of qualitative research gives us a deeper understanding of what users think about the website and how they react to various friction points and bottlenecks. This type of research is truly eye opening as many stakeholders get to see users interacting with their website for the first time.
It is important to note that regardless of the methods chosen, a true UX audit is based on research, scientific data, and facts, as opposed to someone's opinion.
Why you shouldn't do your own UX Audit
At this point you may be thinking, we have Google Analytics, we have heatmaps...we can do this ourselves!
You can. The same way I can buy surgical tools and watch medical videos online, but this doesn't make me a neurosurgeon. Nothing can replace decades of training and experience. If you want results and you want them quick, you should go to a specialist, someone who does this for a living. After all, we've already discussed the cost of getting it wrong – it is simply not worth it.
However, there is another reason why you shouldn't conduct a UX audit, on your own website. You are biased. There is nothing wrong with it, this is what makes us human. It is important, however, to recognize how this will get in the way.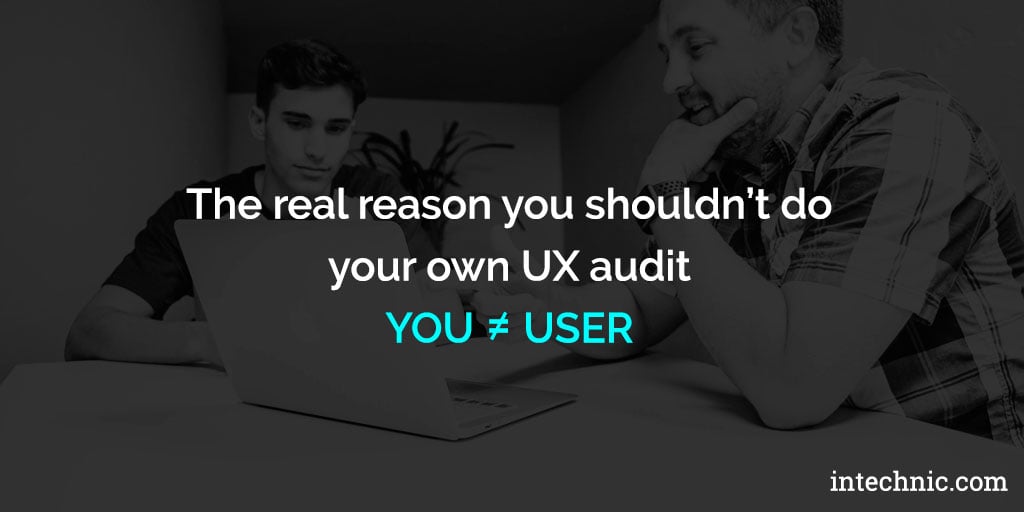 When we work on our own websites or even interact with them for a while, eventually we begin developing tunnel vision and lose objectivity. We think that our ideas are the right ones, and we begin deciding for our users even if some of those ideas are flawed (confirmation bias). Or, we may be directed by someone else on the team who thinks they know better (consensus bias). Either way, bias is the main reason for creating UX issues to begin with. (Remember: designed by stakeholders for stakeholders.)
If you are committed to improving UX, remove yourself from the process and have someone with an unbiased fresh perspective give you a brutally honest assessment based on research and data. Then it is no longer a matter of opinions (no bruised egos) and it empowers you to regain control.
How do you get started with a UX Audit?
Glad you asked! The process begins with a 30-minute discussion of your challenges, business objectives and an overview of the website. The goal is to better understand the website but also your business. This helps us make an initial determination whether we are the right fit, as not every situation qualifies. We only take on a limited number of challenging projects every month to be able to provide the amount of attention and commitment every project deserves. Schedule your call today!
If we find a strong case for conducting a user experience assessment, we will schedule a second call between you and one of our leading UX strategists, during which we will share some of our initial observations and share the top 3 UX recommendations you can implement today (we are all about quick wins). There is no commitment and the first two consultations are free. The only risk for you is not acting on this information. Let's discuss your website today!
Why are we the right UX partner?
For the past 20 years my team and I have helped numerous user-focused organizations in 50+ countries around the world improve the UX of their websites. We have done more UX audits than any other agency and have pioneered many of the methodologies used by the industry. In fact, we coined the "UX Audit" term and in many ways turned it into what it is today.
We can brag all day long but frankly the only thing that really matters is our track record. Our customers see a 30% improvement on average once our UX audit recommendations are implemented.
What would a 30% increase do for you? Let's discuss your project and how we can deliver those quick wins for you ASAP!