Top 25 Websites to Get You Ready for Halloween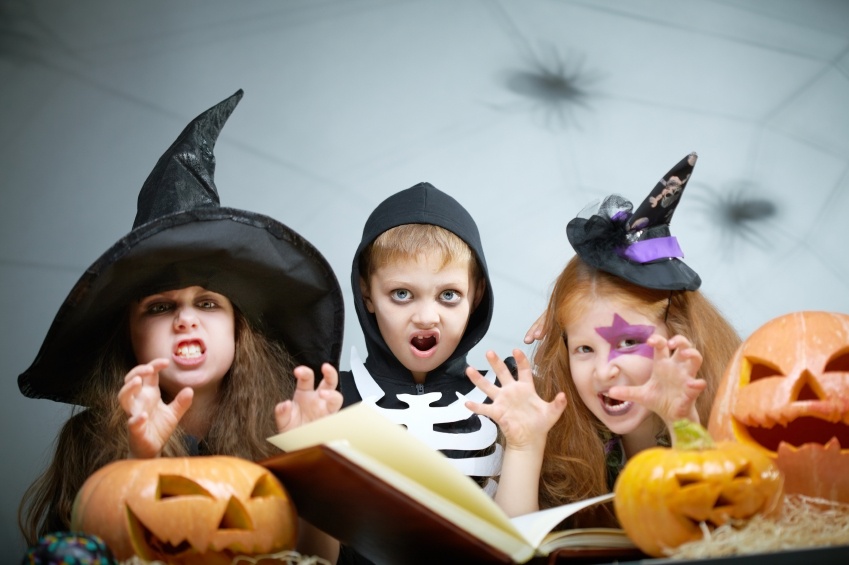 With Halloween just around the corner, it's the perfect time to watch your favorite horror movies, carve some pumpkins… and browse some websites with fantastic Halloween designs! Whether you're looking for a Gothic aesthetic or minimalist fall color layout, paranormal tourism or horror movie fan site, we've put together a list of some of the most eye-catching, creative, easy-to-navigate, and delightfully creepy Halloween-related sites out there.
Best Halloween DIY Sites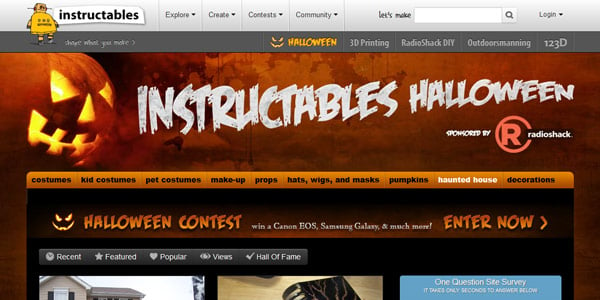 Instructables has an annual Halloween site that's a veritable craft-fanatic heaven. The layout is great, with high-quality photos of various Halloween-related projects and costumes, as well as the option to "star" any projects that you particularly like.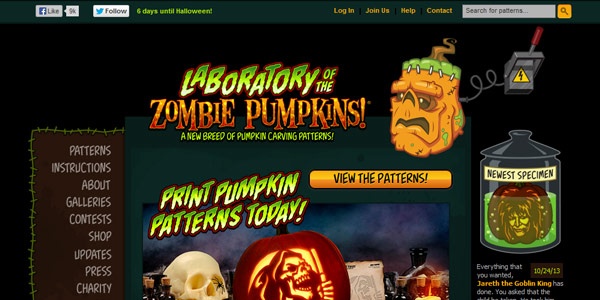 With the popularity of movies like Zombielandand the recent TV show The Walking Dead, it's perhaps not surprising that there's a website dedicated entirely to making zombie jack-o-lanterns. The straightforward layout of the site makes it easy to find patterns, pumpkin carving instructions, and galleries of awesome zombie pumpkins from years past.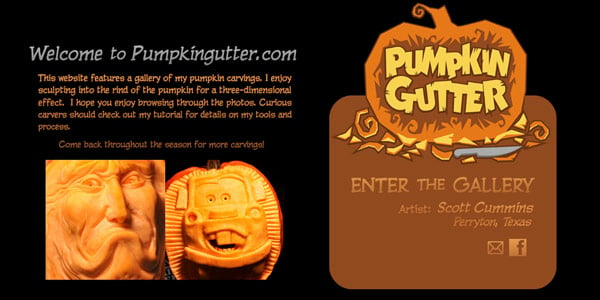 Pumpkin Gutter is basically a testament to what can be done when you combine artistic and technical skills with a passion for pumpkin carving. Artist Scott Cummins carves directly into the rinds of pumpkins to create cool textures and 3-D effects with his jack-o-lanterns. His site lets you look through a gallery of his creations, watch time lapse videos of his process, and learn the technique yourself.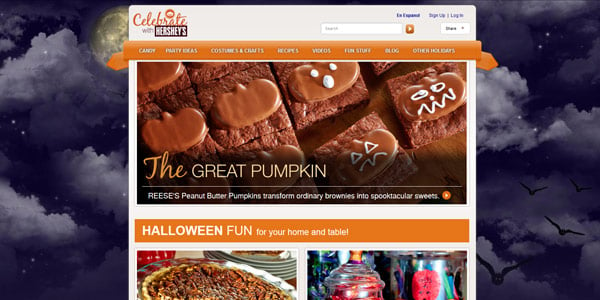 Trick-or-treating is a great boon for chocolate giant Hershey's, and the company shows their love of this candy-filled holiday with a beautifully designed website. Just try to stop your mouth from watering when you see their photo of Reese's peanut butter pumpkin brownies.
Best Sites for Scary Vacations/Events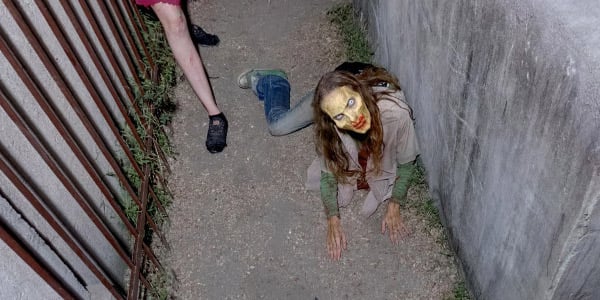 Haunted house lovers will definitely want to take a peek at what is said to be America's scariest attraction: the 13th Gate in Louisiana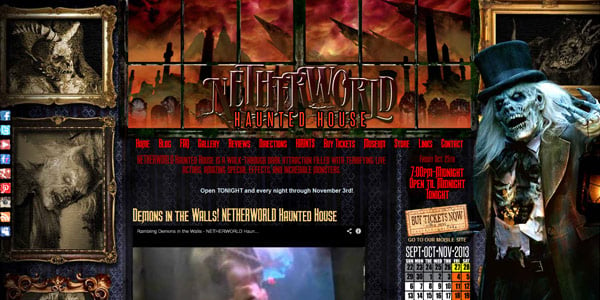 Going to this website almost makes you feel like you're stepping into the Netherworld Haunted House, an annual scary attraction in Atlanta, Georgia. In fact, there's even an embedded video so that you can take a virtual tour of the haunted house…if you dare.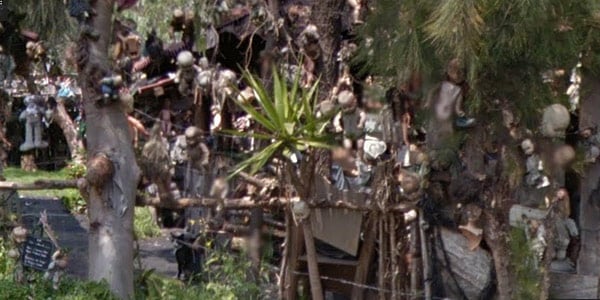 Isla de las Muñecas Xochimilco", Island of Dolls. A young girl mysteriously died in this spot over 50 years ago, and since, people have left behind thousands of toy dolls in memory of the tragedy.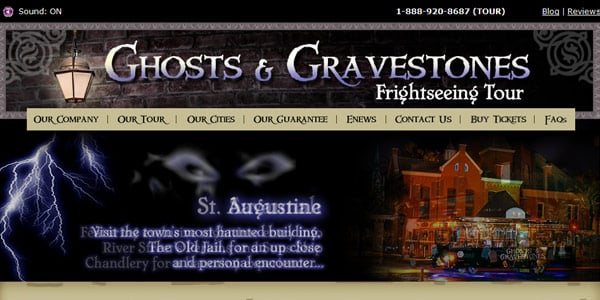 Ghosts and Gravestones is a tour organization that operates in some of America's "most haunted" cities: Boston, Savannah, San Diego, Key West, and St. Augustine. I've never been on one of their tours, but with its eerie pictures and creepy sound effects, their website alone was enough to set me on edge.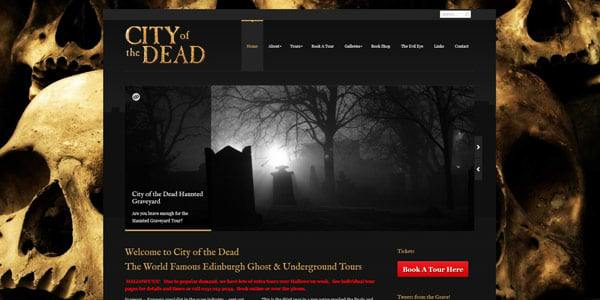 This website makes excellent use of a very moody photo series to make you feel like you should hop on a plane right now and explore the dark underbelly of Edinburgh, Scotland.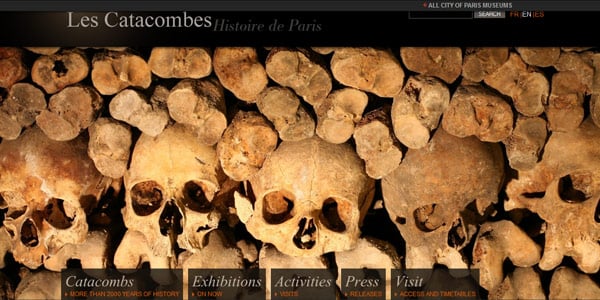 The official website for the catacombs of Paris is fairly basic, but I like the intensity of the background, which is a high-quality photo from within the catacombs themselves. You feel like you could almost reach out and touch the famous bone pile… not that you'd want to.
Best Horror Movie and TV Sites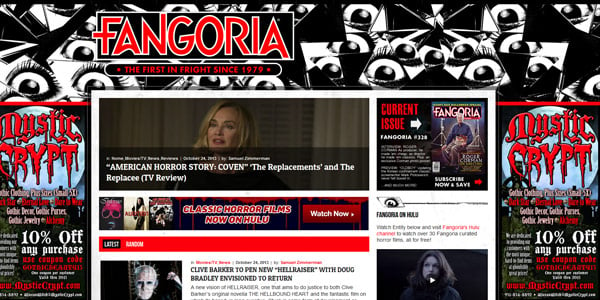 Fangoria's website has a campy, pop art aesthetic that is perfectly in keeping with its fans' unabashed love for everything in the horror pop culture universe.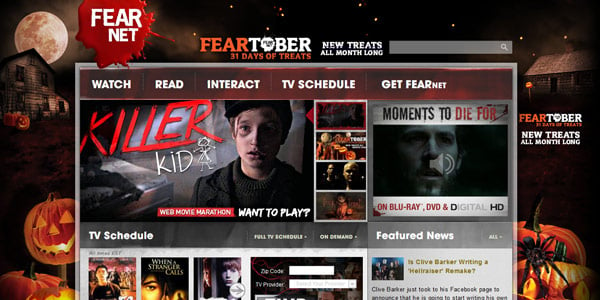 FEARnet is a bold, splashy site that lets you watch horror-related web videos, read movie reviews and news, and interact with other horror fans. The site is really in its element during what it has declared the month of "Feartober".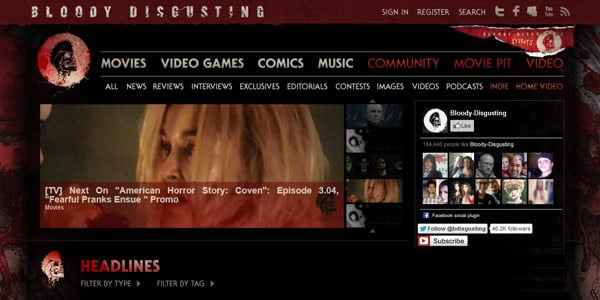 Looking for a place to read interviews and keep up with news related to horror-themed movies, video games, comics, and music? Bloody Disgusting's got you covered—they add tons of new terrifying content on a daily basis.
Sweet black and white logo? Check. Easy-to-follow linear scrolling format? Check. Vaguely Gothic aesthetic? Check. The design for Horrormovies.ca is a lot more subtle than many other horror movie sites, but no less atmospheric.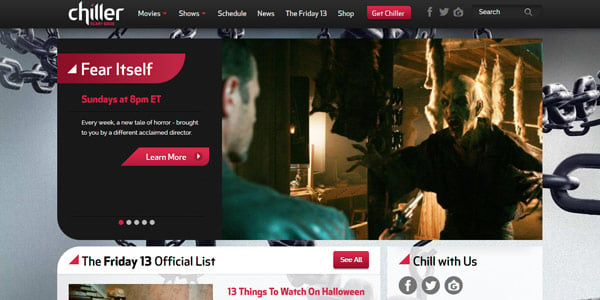 Chiller is a subscription TV channel, and if you don't already have it, their website may make you wish that you did. Look through their featured movies and TV shows, read blog posts about the horror genre, and check their upcoming schedule.
Best Ghost Story Sites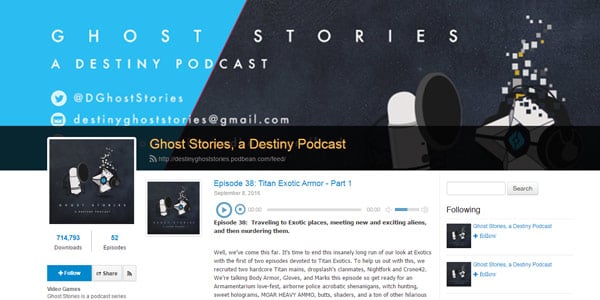 Ghost Stories is a podcast series centered around the lore and story surrounding the world of Bungie Studios' Destiny.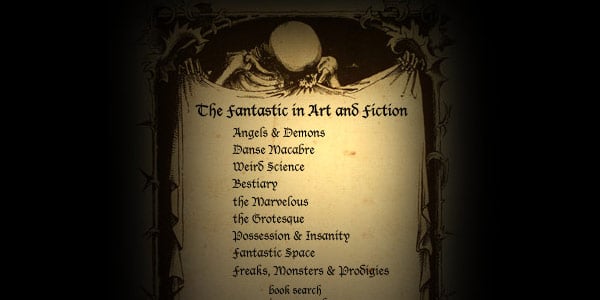 The homepage for this gallery, a project by the Cornell Institute for Digital Collections, is pretty minimalist, but venture further into the site and you can see some cool historical illustrations of the supernatural and learn the stories behind them.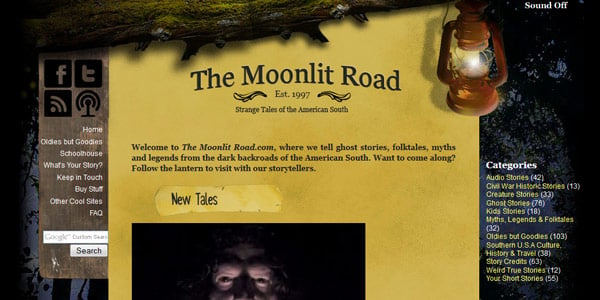 The American South is home to some of the best scary stories and folktales in the country and the Moonlit Road is an atmospheric collection of these stories. Their chirping cricket sound effect is a fun touch and helps set the eerie mood.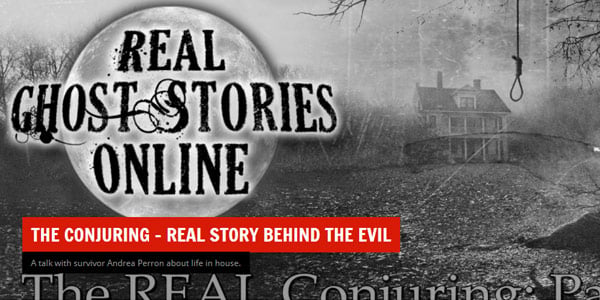 The online base for a ghost stories podcast, this site makes use of some spooky black and white images—a farmhouse with a noose and tree in the foreground, a grinning doll, the infamous Amityville house—to make visitors want to tune in.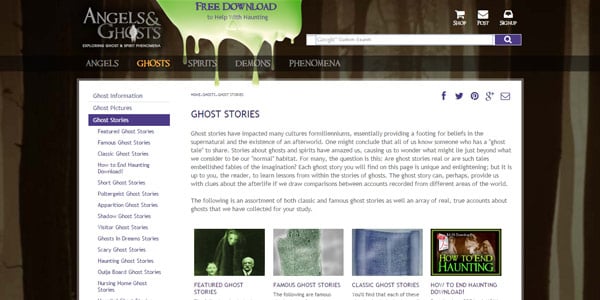 Each ghost story you will find on this page is unique and enlightening; but it is up to you, the reader, to learn lessons from within the stories of ghosts.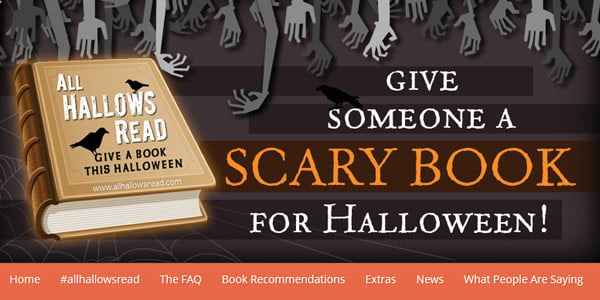 This is a great, minimalist site for a cool project—popular fantasy author Neil Gaiman encourages people to give their friends and family members a delightfully scary book as a Halloween gift.
Best Halloween Sites for Kids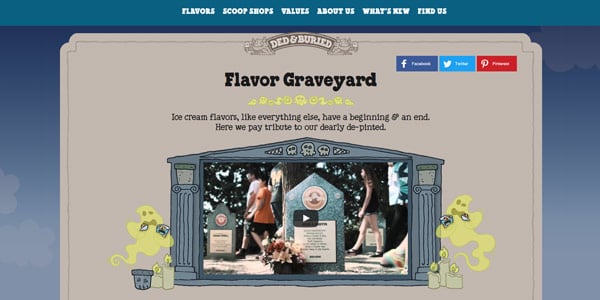 As if you didn't like them enough because of their delicious ice cream flavors, Ben and Jerry's has put together a fun, interactive Halloween site for kids. Kids (and adults) can explore different animated spaces like a flavor graveyard, library, and lab while learning about Halloween, playing games, and getting seasonal recipes.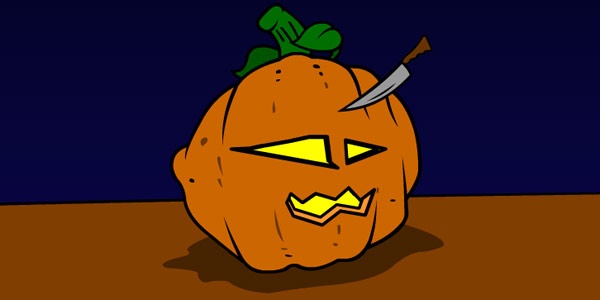 This website gives you the fun of making a jack-o-lantern without the usual pumpkin innards and seeds mess. It's a particularly good site if your kids are a little too young to be wielding a carving knife.
Spookles is an educational, "spooky"-themed sites that encourages young kids to learn to read. Parents and kids alike will enjoy exploring Spookleville, which reminded me of a more colorful version of the Halloweentown from The Nightmare Before Christmas.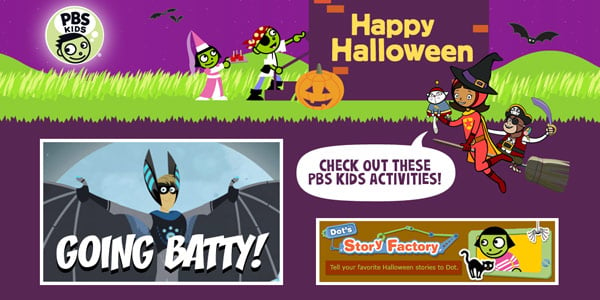 PBS Kids has gone all out with their Halloween website, which features a colorful, cartoonish design and a straightforward layout that invites kids to play a number of Halloween-themed games or even write their own ghost stories.