UX for the Entertainment and Media Websites: from Super-Serving to Hyper-Personalization
They say that in Los Angeles (Hollywood) everyone is a star but lately the spotlight has really been on UX in the entertainment capital. In fact, we raised the UX bar with an award-winning website we designed for Global Music Rights – one of the leading music rights management organizations representing songwriters and composers, including 40 Grammy-winning artists.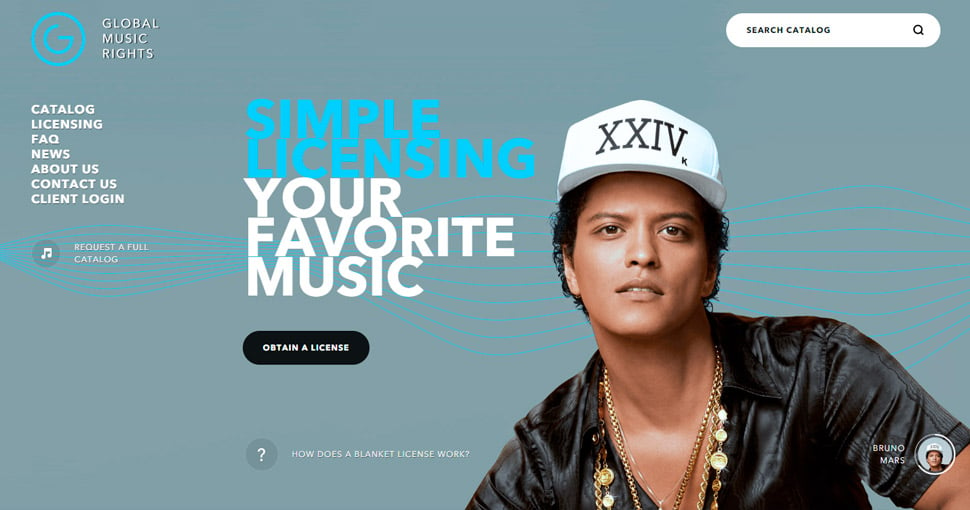 Even if you are not in entertainment or media, you will want to pay close attention to the following UX trends because they are coming to your industry next, whether you are ready or not.
Customer Retention is the New Acquisition
For many years Entertainment and Media (E&M) companies have been focusing on content and distribution, but things have been changing. According to PwC's global entertainment and media outlook report, E&M companies are under a lot of pressure for growth through both customer acquisition and customer retention and content alone is no longer enough to sustain that growth.

The entertainment industry is beginning to shift focus to user experience as a way to develop sustainable relationships with consumers. The E&M industry is especially good in building lasting relationships with millennials and Gen Z, shaping their expectations and setting the bar high for other industries. Ironically, these are the audiences that many other industries struggle with. That's why if you want to cater to millennials and Gen Z, you have to look at what E&M is doing.
Key to Retention is User Engagement
And what they are doing is focusing on UX, to maximize user engagement. For example, have you noticed how easy it is to binge watch shows on Netflix, Hulu, or Amazon Prime? It is by design. UX is designed to keep you watching, from releasing the entire season at once, to skipping credits and intros, even automatically starting the next episode. You don't even need to do anything: just sit, relax, and keep on watching. The reason for that is very simple: the more you watch, the less likely you are to cancel your subscription.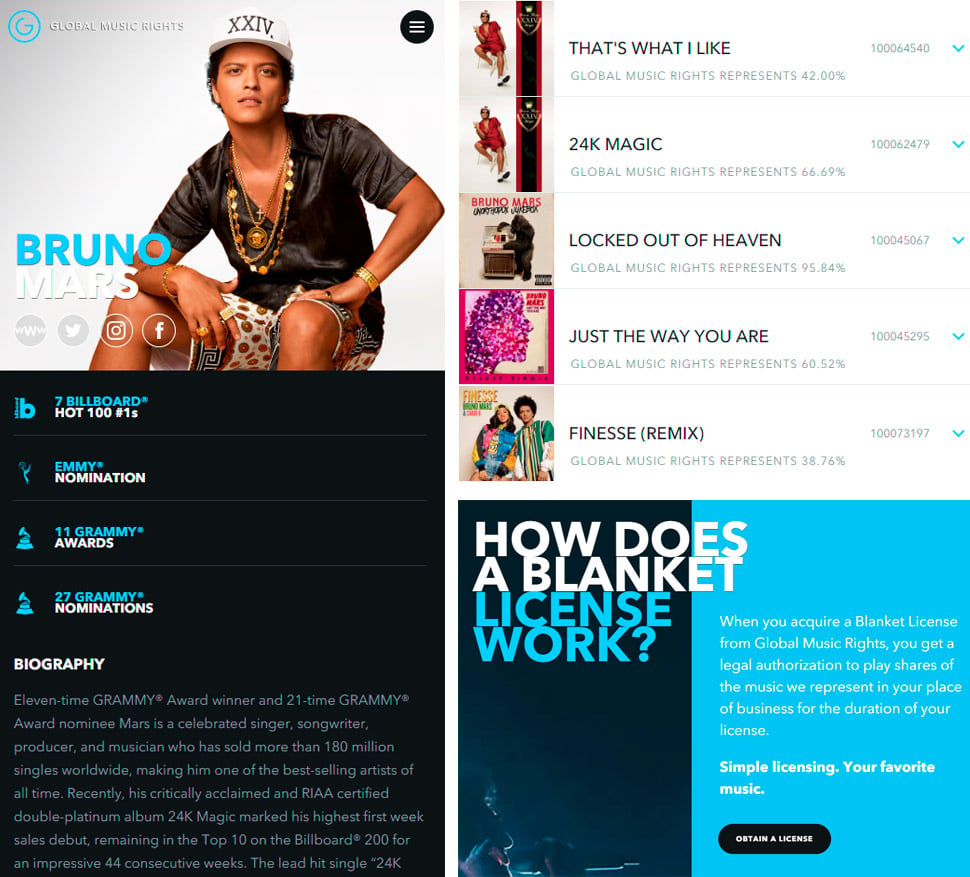 Everyone loves a story: from Bruno Mar's biography and awards, to explaining a blanket license licensing Bruno music. We made the experience engaging, giving users a reason to take the next step and keep coming back for more.
Successful websites in the entertainment and media space follow the same model: give users a reason to come back for more. Most of the time UX focuses primarily on usability (ease of use) but what about usefulness? If you want users to keep coming back to your website, you must give them useful features and content that is of value: something that they can't find elsewhere, something that is entertaining, informative, educational, saves them time and/or money. There is no "one size fits all" recipe so you will need to rely on user interviews, buyer personas and customer journeys to determine your own magic formula for what your users really want.
Bringing Super-Serving and Hyper-Personalization to Websites
All streaming services are focusing on what's called 'super-serving' their users through hyper-personalization. I recently spoke with UX folks from Hulu and discovered exactly how amazing their tech is. By leveraging AI, Hulu's goal is to make user recommendations so good and so precise, you always have something to watch from the second you open the app. In fact, the E&M industry is so good at learning our preferences and making spot-on recommendations that UX and algorithms developed by the movie and music industry are now propagating to many other industries: travel, hospitality, food, education, online retail, and many others.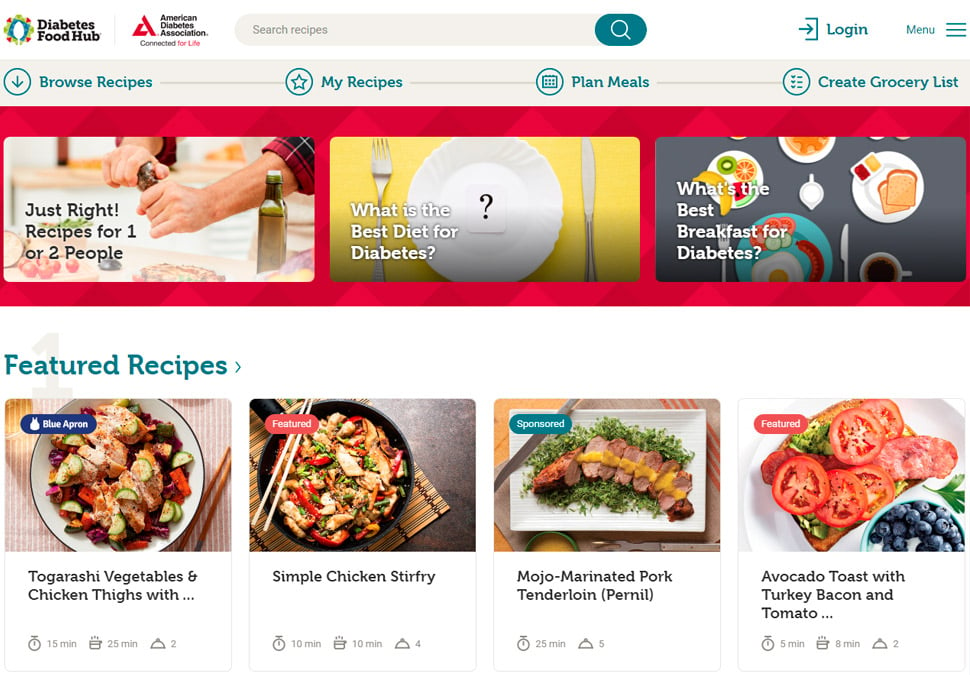 We designed the Diabetes Food Hub to be the "Netflix of food and recipes" for people living with diabetes, and their families. Great example of super-serving and hyper-personalization adopted from the entertainment indsutry.
Hyper-personalization requires building deeper user insights, increasing agility and flexibility to respond quickly to user preferences at scale and in real time. These are the experiences that we expect from services like Netflix or Pandora but, as I recently discussed, we ever hardly see them in B2B or B2E. That's a big disconnect between users' experiences at work and at home.
Perhaps more traditional or conservative industries have a thing or two to learn from the entertainment and media industry, to go from under-serving their users to super-serving them, especially when it comes to millennials and Gen Z. After all, as they say it: Good UX is Lit!