Top 20 Valentine's Day Websites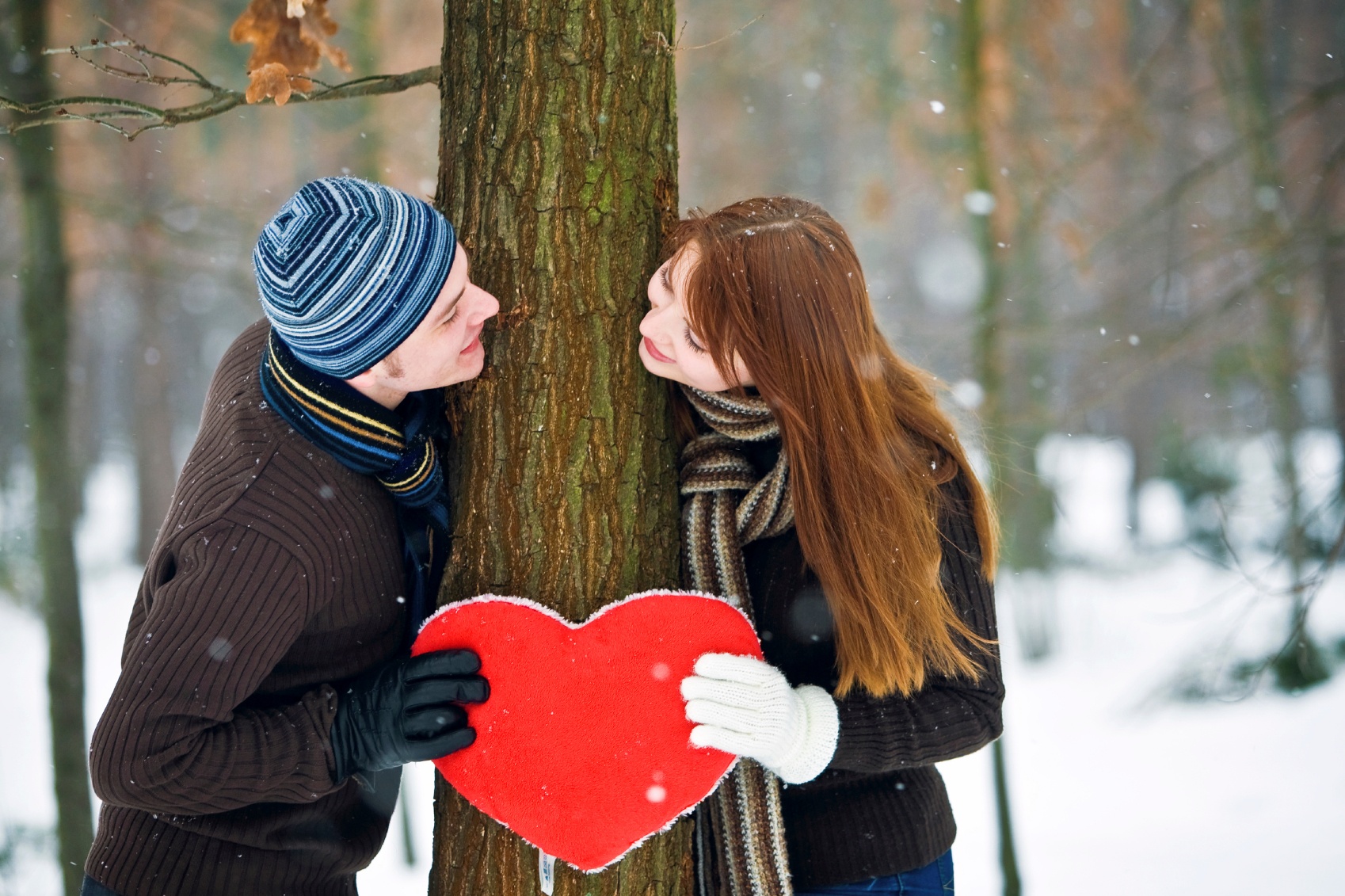 Whether you look forward to February 14th every year or write it off as a Hallmark holiday, we can all come together in our love for a well-designed website. Check out these 20 Valentine's-related websites that both look great and can help you find the perfect gift, donate to a charity, or celebrate the holiday however you want.
Sites for Anyone Who Needs Gift Ideas
Stuck for Valentine's Day gift ideas? The gorgeous scrapbook-style images on Red Envelope should provide some inspiration. The site specializes in romantic gifts year round, but they also have a specific Valentine's Day section.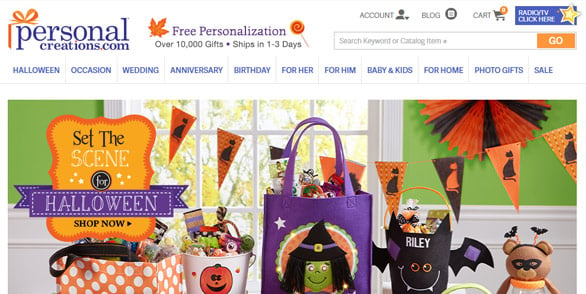 There are a lot of online flower delivery services, but Organic Bouquet is one of the best in terms of sheer visual impact. Their site uses a lot of rich colors and high-definition photographs that do a great job of selling their product.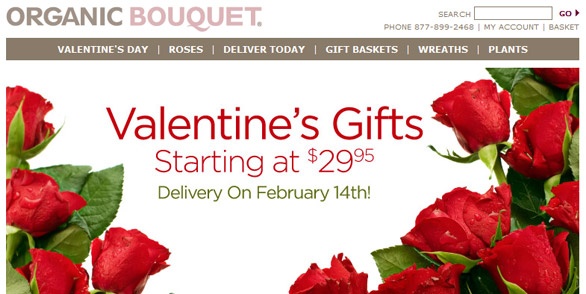 This site does a great job of making shopping hassle free: they offer discount luxury products for men and women, highlight featured sales on their home page, and offer insider tips for new customers.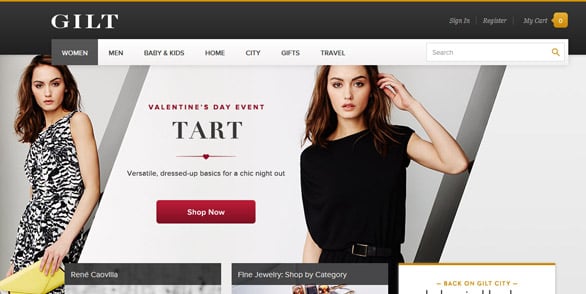 This jewelry store stands out from competitors by basing its web design off classic fashion magazines. Plus it's a good place to search for unique statement jewelry pieces for anyone who likes standing out from the crowd.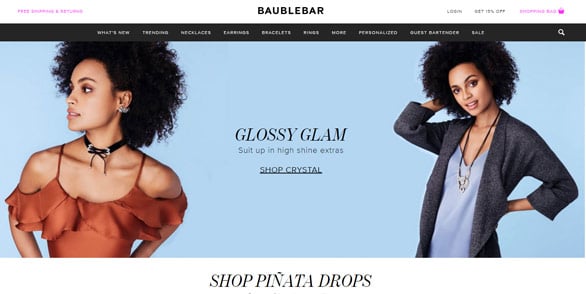 This jewelry site uses very minimal text on its home page to draw attention to its well-photographed model and accessories. It's another great resource for anyone looking for colorful, vintage jewelry gifts.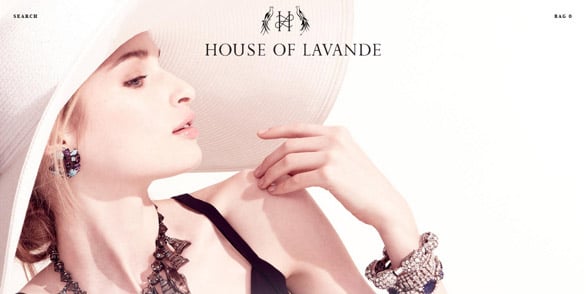 Loving Charities
Locks of Love is a public non-profit organization that provides hairpieces to financially disadvantaged children under age 21 suffering from long-term medical hair loss from any diagnosis.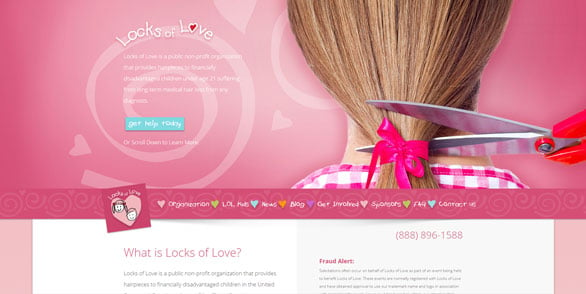 If you're going to be in a major US city the day after Valentine's and don't mind stripping down for charity, check out the eye-catching site for Cupid's Undie Run. The 1-mile race isn't just an excuse for participants to run in their best bedroom wear, it's a fundraiser for The Children's Tumor Foundation.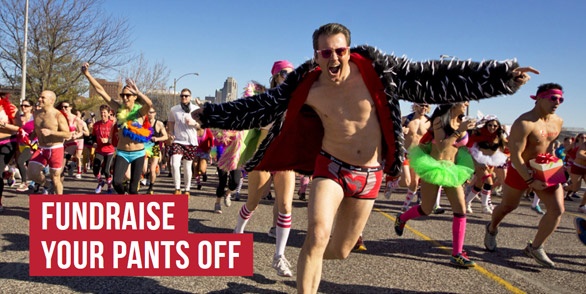 The Valentine's donation page for the World of Children site wins over viewers with a sweet image – two babies with a hand-drawn heart behind their heads – and the simple message "Offer your love on Valentine's Day" to the right. Donations to World of Children go towards life-saving surgery for children with congenital heart defects.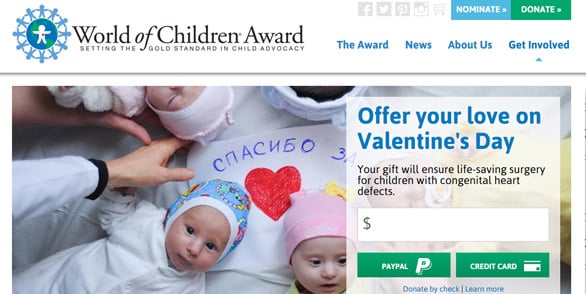 Under its subdued teal and gray tropical banner, the World Land Trust site is relatively simplistic, but they do a great job of promoting their environmental preservation charity through Valentine's Day. I particularly like that they have a selection of wildlife-themed romantic e-cards and plant five trees for your loved one in Brazil's Atlantic Forest.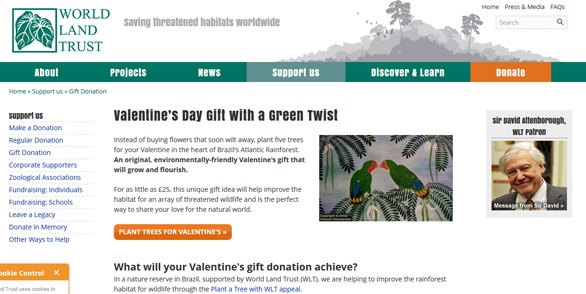 Not to be outdone, WWF has their own collection of wildlife Valentine's cards. They tend towards the cheesy, but may be perfect for the animal lover in your life. If you really want to win over your Valentine, you can also make a symbolic species adoption in their name.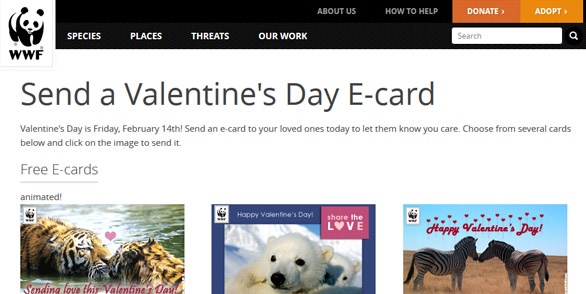 Mouthwatering Valentine's Treats
If you live in Chicago, you may be able to make a Valentine's Day reservation at this restaurant and dessert bar. If not, you can still order their signature hot chocolate online and enjoy their site, which makes use of rich brown colors and a macro background image of what appears to be the perfect cup of cocoa.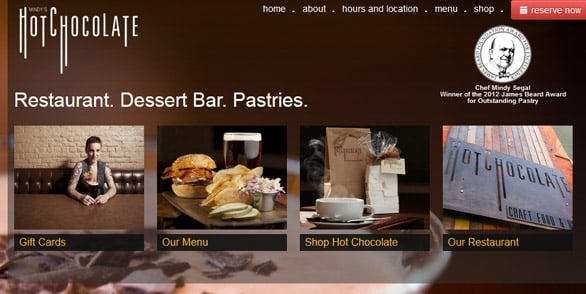 The website for this UK chocolatier is what I imagine Willy Wonka's chocolate factory would look like in online form. The black and tan, vaguely art nouveau background sets up a nice contrast for the bright, whimsical product photos in the center of the home page.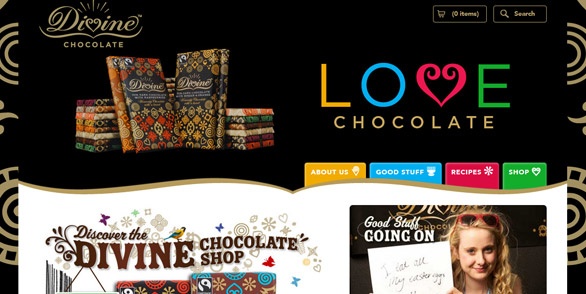 This site's orange accents create a great contrast to the rich brown background hue, and some clever copywriting (using large fonts and ample exclamation marks) instantly catches the viewer's eye. As if you need convincing to order their chocolate.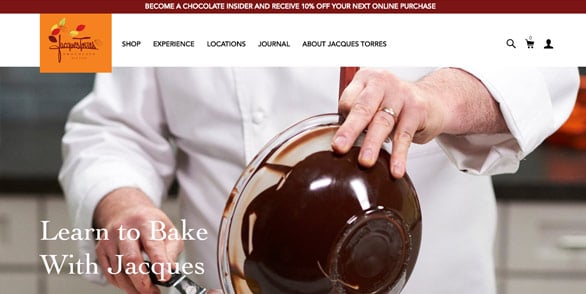 Whoa. This site wins the award for most visceral Valentine's Day advertisement, with a home page currently featuring chocolate oozing through a person's fingers. Navigating their vibrant site is like being a kid in a candy store.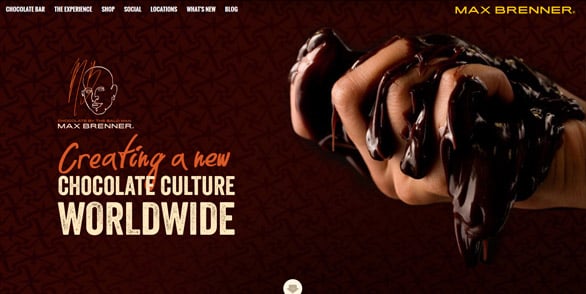 If your loved one (somehow) doesn't like chocolate, never fear. You can find other gourmet gifts and browse some excellent food photography at this site.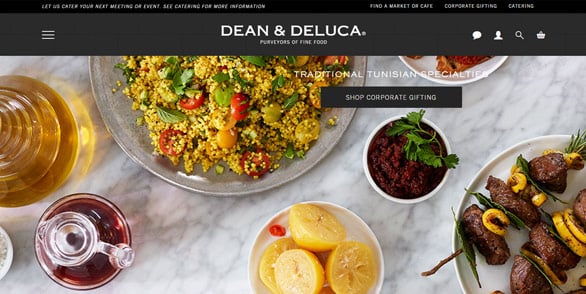 Miscellaneous Sites to Help You Celebrate Valentine's Day
This craft-oriented online shop and blog is everything that a craft website should be: colorful, whimsical, and full of Pinterest-worthy images. They also do a good job of blogging about seasonal crafts and currently have posts on rainbow loom Valentine's bracelets and tic tac toe Valentine's cards.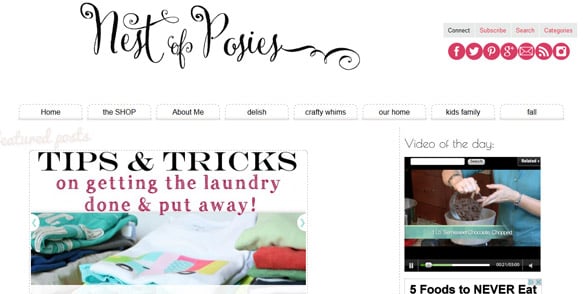 If you're going to be in NYC on February 14th, you may be able to treat your significant other to dinner and the Sleep No More party at the historic McKittrick Hotel. If not, it's still worth checking out their site, which features some subtle animation, a vintage aesthetic, and a clever menu design.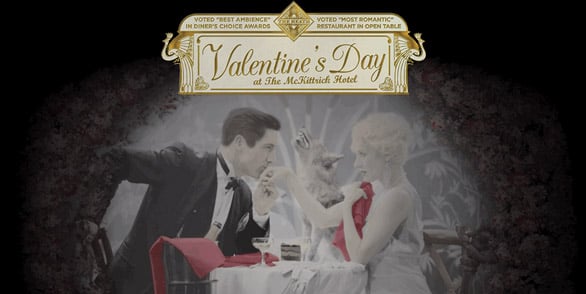 ANANTA is a leader in the jewelry and GIA certified diamond retail industry in Thailand.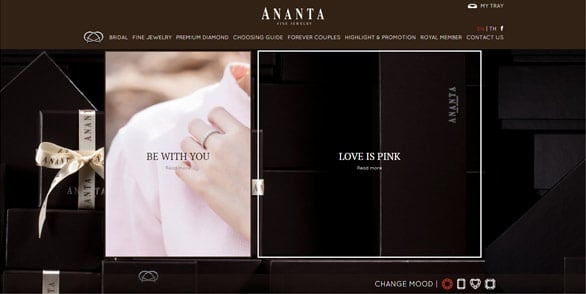 There are presents for loved ones. There are carefully planned surprises. There are thoughtfully crafted lists, and beautifully wrapped gifts. But there is only one box that makes the holiday perfect.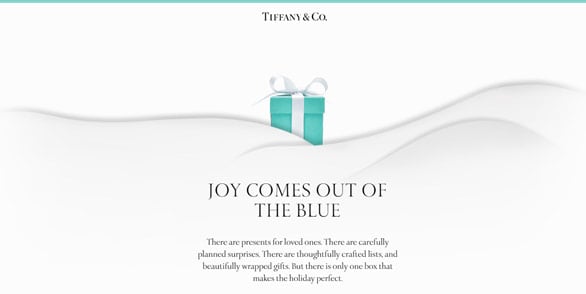 If you're looking for a romantic couples' getaway, or just want to check out a well-designed hospitality website, look no further. The site uses a combination of striking travel photos, an incredibly easy-to-use search feature, and an emphasis on special offers to sell reservations to their luxury and boutique hotels around the world.