The Most Creative Ways to Say I Love You on Valentine's Day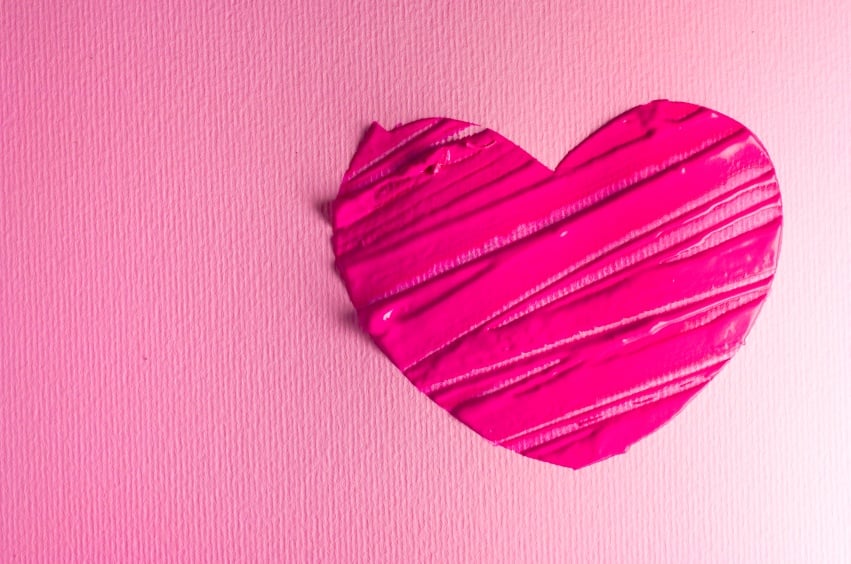 Buying gifts can be tough, but with these helpful products and services, you can be sure that your loved one knows how much you care this Valentine's Day.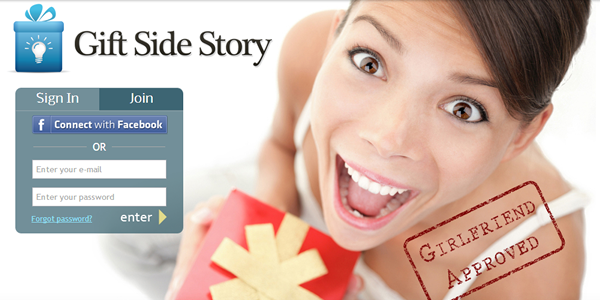 Concierge shopping. Simply answer some questions about the kind of girl you're shopping for, how much you're willing to spend, and what the occasion is. Your concierge shoppers will email you three gift ideas tailored to your selections, and you simply pick one. They'll handle the rest, and you'll look like a hero.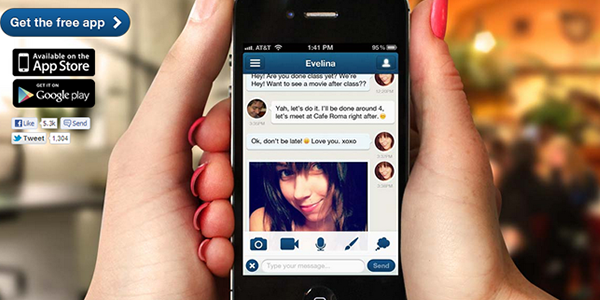 If you've both got an iOS device, the Pair app may be perfect for you both. With Pair, you can pair your device to just one other device. Then, through the app, you can share memories, photos, texts, etc with each other. This saves the hassle of selecting your SO via the contact list to call or send messages. All you have to do is load up the Pair app.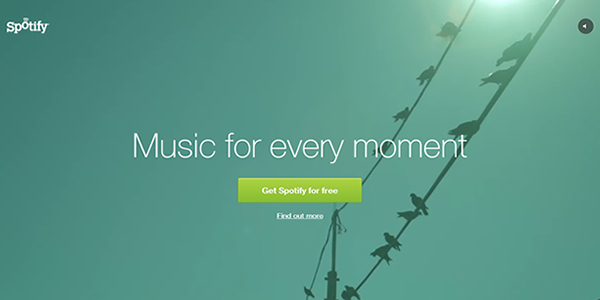 I'll be the first to announce: the mixtape is back in, ladies and gentlemen. With services like Spotify, mixtapes are easy to make and share. You can even make a promise to keep your mixtape updated throughout the year by making your playlist collaborative, so that you can each add songs to it.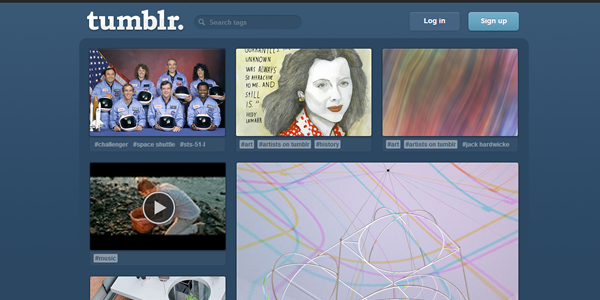 Tumblr is, and will always be, a free service. Opening a tumblr account and uploading pictures from the time you spend with your SO can serve as a permanent archive of your relationship. When the distance gets too hard to bear, the tumblr account will provide a small semblence of comfort from the glowing screen of your computer.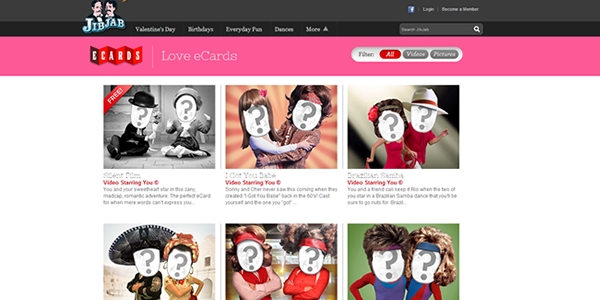 In 2012 we saw the emergence of videos, created from photographs, that superimpose the subject's face over everything from a striptease to Gangnam Style. JibJab has released a line of Love eCards where you can use this technology to capture your significant other in a GIF loop that, like your love, is never-ending.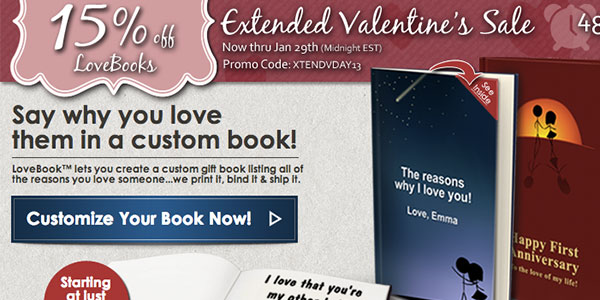 It's a book. You can customize it. The words and pictures will be whatever you put in them. You can even put pictures. It has templates in case you're not a great designer. And it's the thought that counts.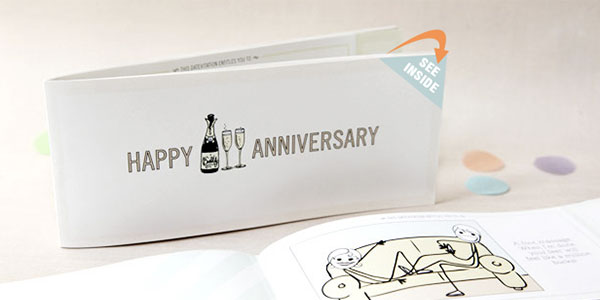 Valentine's Day coupons are a tradition dating back millions of years, but with Datevitation, you can bring it to another level with custom, high-quality printed coupons.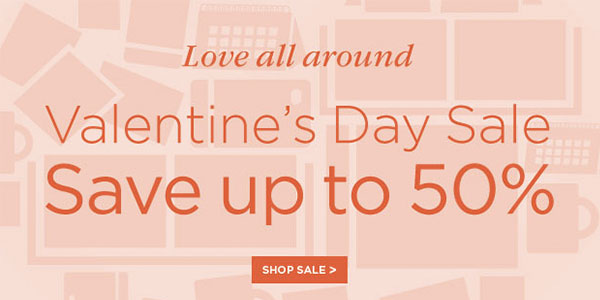 Shutterfly and Cafepress offer custom-printed photo gifts, but unless you've got a photograph that carries such gravity that it bends the fabric of space-time itself, this option has the potential to be oh-so-lame.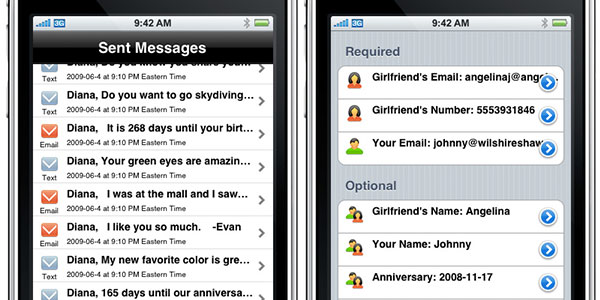 App GirlfriendKeeper helps you automate the more annoying parts of your relationship so that you can keep your significant other attached, even when you've forgotten about them. It can be scheduled to automatically send texts on birthdays, anniversaries, and sporadically throughout the day/week. Remember, you don't have to say I Love You as long as they hear it.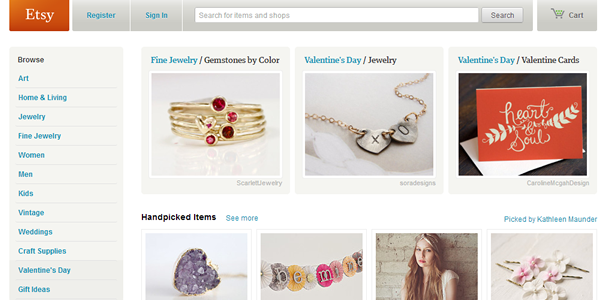 It's hard to find the perfect gift, but Etsy has such a large marketplace of talented arts and crafts folks that you can find something unique for almost anyone here. Etsy has also introduced gift certificates so you don't have to do the ritual picking-out-of-a-gift thing ever again.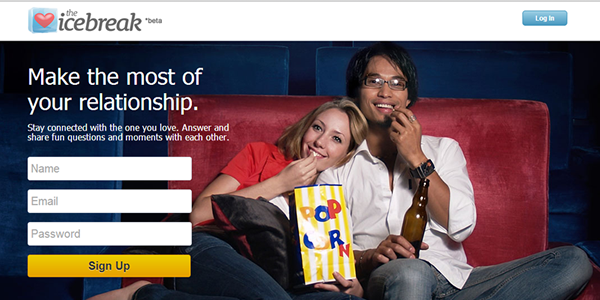 Provides icebreakers to get conversations started and lets you capture and share moments. Also provides stats and analytics for your relationship. Yeah, we're serious.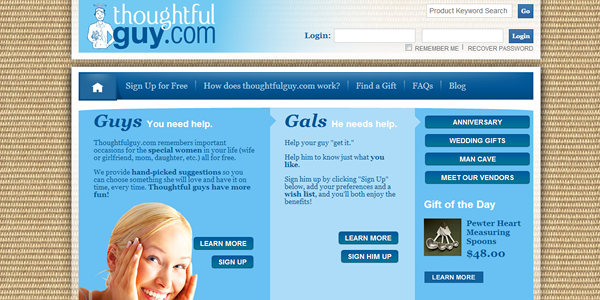 Another concierge shopping application, Thoughtful Guy sends you an email containing three hand-picked gifts around important dates. You can simply select the item you want to give, and Thoughtful Guy will charge your credit card and mail your selection.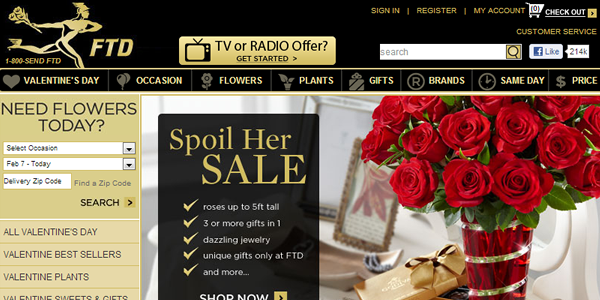 A tried and true Valentine's Day gift, send flowers with FTD, which partners with local flower shops in your area to deliver flowers. Definitely one of the more expensive gifts on this list, but you can never go wrong with flowers. Share your favorite websites for Valentine's Day in the comments below!