The Most Complete Website Launch Checklist & Going Live Essentials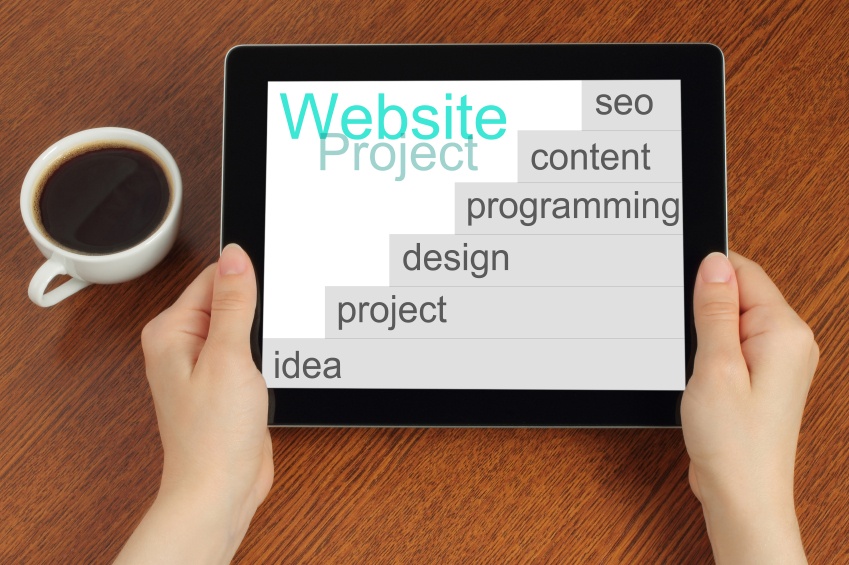 After all the hard work you and your web developer have invested, it is finally time to take your website live. At this point, you are probably very eager to see your website live. While this is probably the most exciting time in the project, lack of proper planning may spell out disaster. When a website is launched, little details can often be forgotten or overlooked. This can result in a botched website launch that will ruin your new website's unveiling and will cost unnecessary frustration and expense. This can be avoided by proper planning and preparation. You should realize that going live isn't really a matter of "flipping the switch," or at least you shouldn't look at it that way. Going live should be a carefully coordinated ballet of activities that will ensure a smooth-running, problem-free and well-choreographed launch of the website. The following five steps will help you properly prepare for your website's launch:
Is your website's hosting account prepared? Make sure the environment and log-ins are ready.
Did you back up the old website? If you have an existing website, have a backup in the event that you have to roll back to it. You may also appreciate access to the old website as a reference tool.
Did you fully complete alpha and beta testing? Be sure to read up on 'Alpha Testing' and 'Beta Testing' to ensure that the website was thoroughly tested.
Did you set a "go live" date and time? Be sure that you and your web developer agree on the specific date and time of the website's launch. You also want to be certain that you are available during this time to oversee the launch. I don't recommend launching the new website in the evening or on Friday. In case there any critical issues, you and your web developer team need to be available to address them. The best time to launch is early in the day and at the beginning of the week.
Did your web developer successfully complete their prelaunch checklist? Any reputable web development company should have a checklist used to ensure that nothing is missing or that a detail has been overlooked. It is recommended that your web developer submit the completed checklist to you showing all the items are complete.
If all the answers to these five steps are "Yes," then congratulations, you are indeed ready to go live! If one answer is "No" or there is any uncertainty, I strongly recommend postponing the launch until you are confident that all issues have been fully resolved. This will save you time, money and headaches. When you are finally ready to go live, I recommend doing what's called a "soft launch". A soft launch is the release of a website, to a limited audience without publicly stating your new website is live. I recommend that you have your new website up and running for several weeks to a month before doing any kind of announcements, press releases, invitations, marketing or advertising campaigns to drive traffic to the new website. Why? The reason is very simple. If there are any serious issues, you will limit the exposure. This is a safer approach that allows you to further test the viability of the website and fine-tune it as necessary before "the crowds come." If any serious problem is uncovered, it is better to find it and fix it before you have all your customers see the new website. This may save you from an embarrassing situation. It may also save marketing dollars on a website that will not effectively deliver on those marketing efforts.
Lessons Learned
Now that your website is live and you are happy with the outcome of the project, it is a good time to reflect on the project. Some web development firms will ask you to complete a satisfaction survey or participate in a post-launch interview. It is important that lessons learned during the project are captured and analyzed. Look at both positive and negative experiences: was the website completed on budget and on time? How were problems and obstacles handled? What should have been done differently? If your web developer doesn't initiate this conversation, bring it up. Be sure to share both positive and negative experiences. In my experience, every vendor would be open to such a conversation. Honest, straightforward discussion of what worked and what didn't is beneficial to both parties.
Finally, don't forget to thank your web developer! I can't tell you how often this little gesture is overlooked. Remember, the success of your website depends on many hard-working individuals who spent long hours planning, designing and programming your website. Many of them were putting in extra effort just to see your website succeed. It's always recommended that these professionals be recognized. They had a major role in making the project happen!
What's Next?
You may think that with the launch of your website the project is done. In reality, it is only the beginning. If you want to get the most out of your website, and to fully meet and exceed your business objectives, you and your web developer should closely monitor and continue improving the website. This includes measuring its performance, collecting customer feedback and analyzing competition for continuous tweaks, adjustments and further improvements to the website. Keep focusing on your actions after your new website is launched. Please don't reduce your efforts. This will mean the difference between an "OK" website and a world-class, results-driven website that will exceed your wildest expectations.