SSL Certificates Explained - Everything You Need to Know for Your Website
If you're wondering, "What is an SSL certificate, and do I need one for my website?" you're not alone. This is one of the most commonly asked questions our clients have when we're setting up domains. To help you out, here's everything you need to know about SSL certificates for your website.
What Is an SSL Certificate?
An SSL (Secure Socket Layer) certificate provides a method of encrypting data as it travels across the Internet to ensure the information cannot be intercepted for malicious purposes. You can tell if a website has an SSL certificate by looking at the address bar of your browser. If the website has an SSL certificate, the URL in your address bar will begin with HTTPS, not HTTP. That extra "s" stands for "secure." Most browsers will also show a "Lock" icon indicating that the connection is encrypted.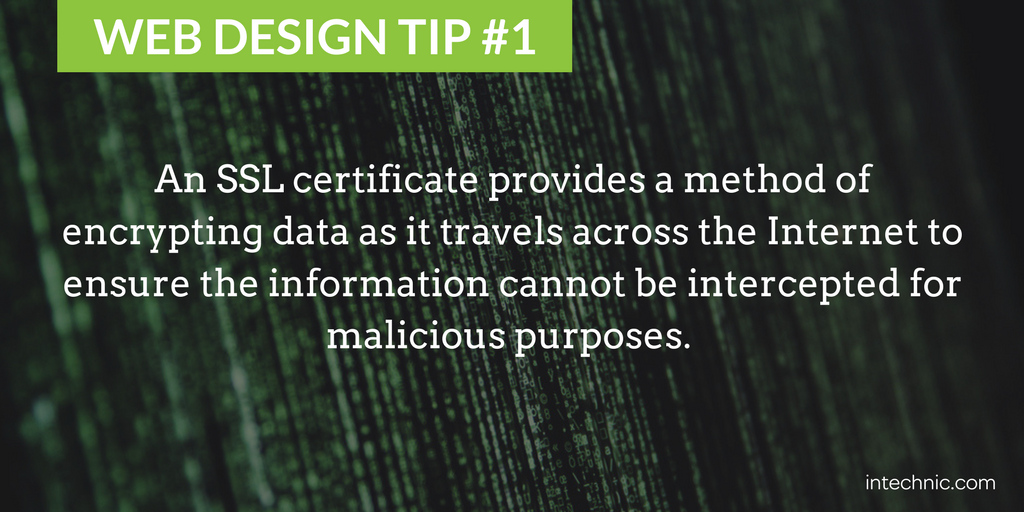 Do I Need an SSL Certificate?
You definitely need an SSL certificate if you have an e-commerce website or transmit any kind of sensitive information. More specifically, you should get an SSL certificate installed and connection encrypted if your website:
Has user authentication (passwords and logins) to allow access to restricted information.
Processes financial information (online orders, credit card numbers, bank accounts, etc.).
Transfers or stores sensitive data: social security numbers, IDs, birth dates, license numbers, etc.
Works with any kind of medical or legal information.
Contains any kind of restricted proprietary or confidential information, legal documents, contracts, client lists, etc.

Where Can I Get an SSL Certificate?
Your hosting provider should be able to assist you in obtaining an SSL certificate. First, you need to purchase the certificate from a trusted vendor. Your web developer or hosting provider can order it for you, or they can refer you to a source. Typically, there is an annual fee to obtain a certificate, and the SSL-issuing authority may have to verify your identity (or the identity of your business) before issuing the certificate. To learn more about hosting and domains, check out the free eBook below: