International and Multilingual Website Design Best Practices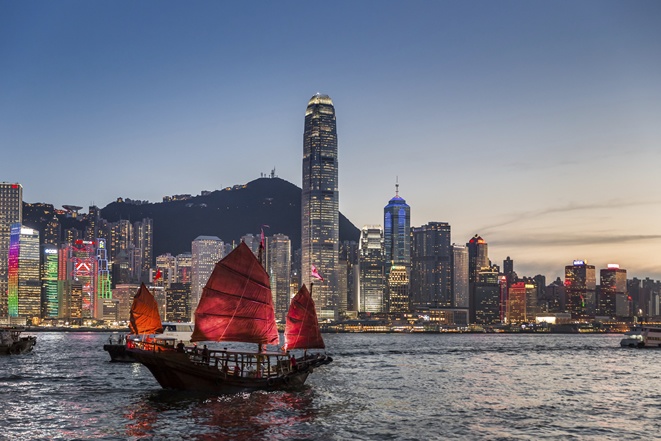 The Internet is global, and having a website makes you a global player. International expansion may not be in your immediate sights, but you may change your focus as you discover opportunities abroad. Here are some basic steps you can take to create an international website that appeals to diverse audiences without investing a lot of time and money.
Reaching New Audiences with Your Current Website
The Internet erases borders between countries and makes entry into new markets easier for a large variety of industries. Indeed, you may already have a website that can easily be converted into an international website and not even realize it. For example, if you are an online service provider based out of the U.S. and your website is in English, your services could be marketed to consumers in Canada, United Kingdom or other English-speaking countries with only minor content adjustments.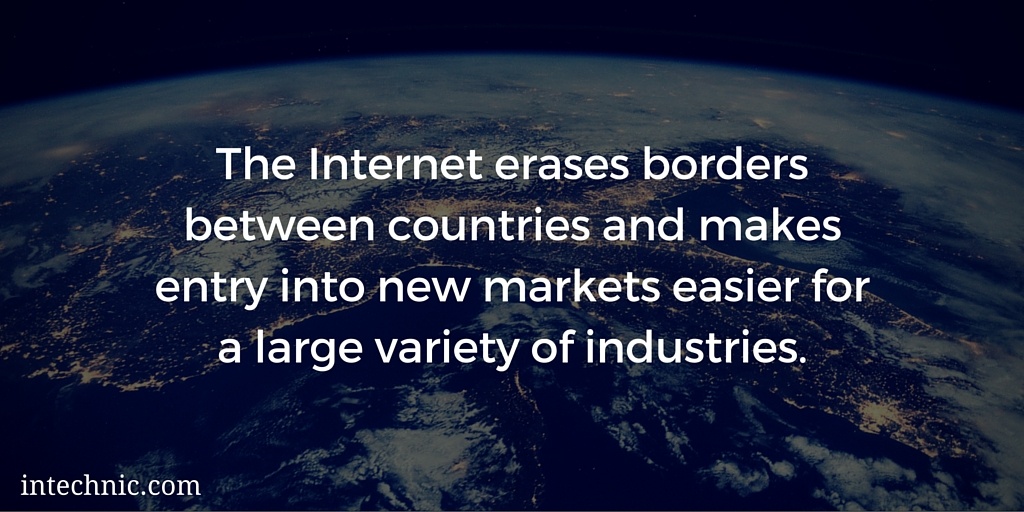 Creating a Multilingual Website
If you want to expand into non-English speaking international markets, you should seriously consider translating your website into other languages. According to Wikipedia, 70% of the world's population doesn't speak English; just consider your increased revenues if you took this leap!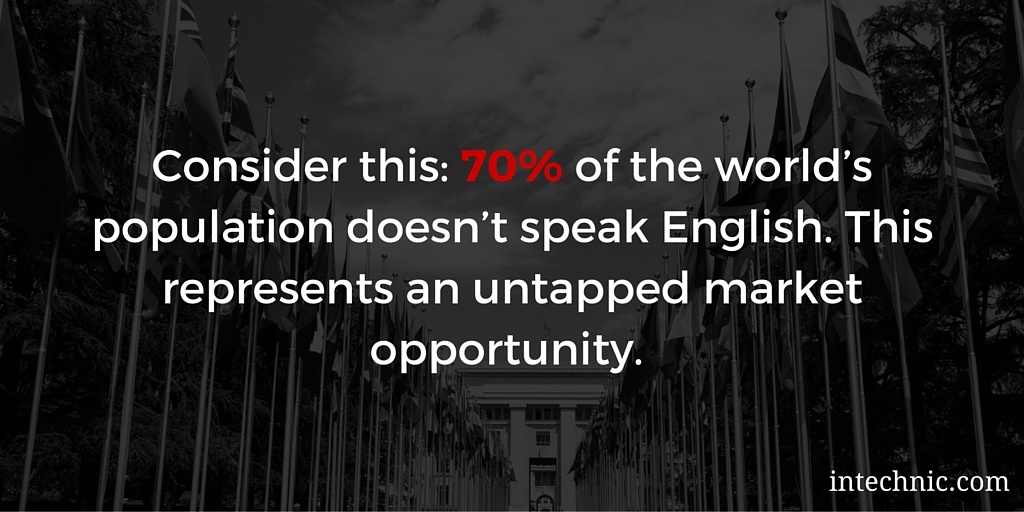 A multilingual website means it's been translated in other languages and your users can choose their language preference. A multilingual CMS allows you to maintain the website in multiple languages and allows your users to select a language of their choice. If your short-term or long-term vision for your company's expansion includes translating your website into other languages, you should invest in a multilingual CMS when you build your website. You can always translate your website later, but if you don't have multilingual support, you will have a content management nightmare when you need the support. It will be more cost-efficient to have all the tools and infrastructure ready from the beginning, as opposed to adding it later.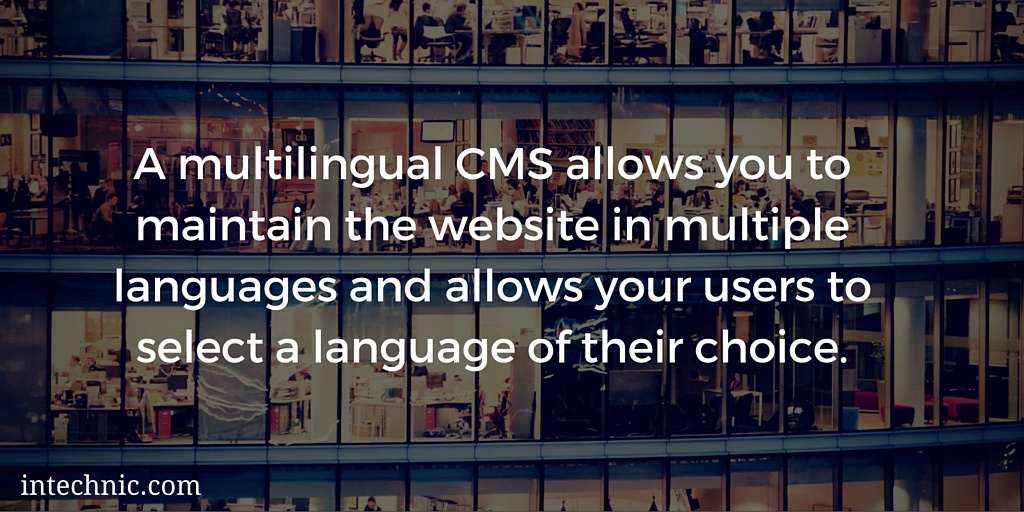 Another consideration is getting the content translated. Nothing will turn your customers away faster than poorly translated content. Online translators, like Google Translate, can be set up to translate your entire website automatically. This might seem like a quick and cost-efficient solution, but the quality of these translations is poor. It will negatively impact the presentation, the user experience and potentially your search engine ranking. Do not consider using one of these services to translate your website, unless you want to be the laughingstock of native speakers. To ensure your site content is translated properly, you should hire a professional translator who speaks and writes the language fluently, and one who understands the context as well as the target market and culture.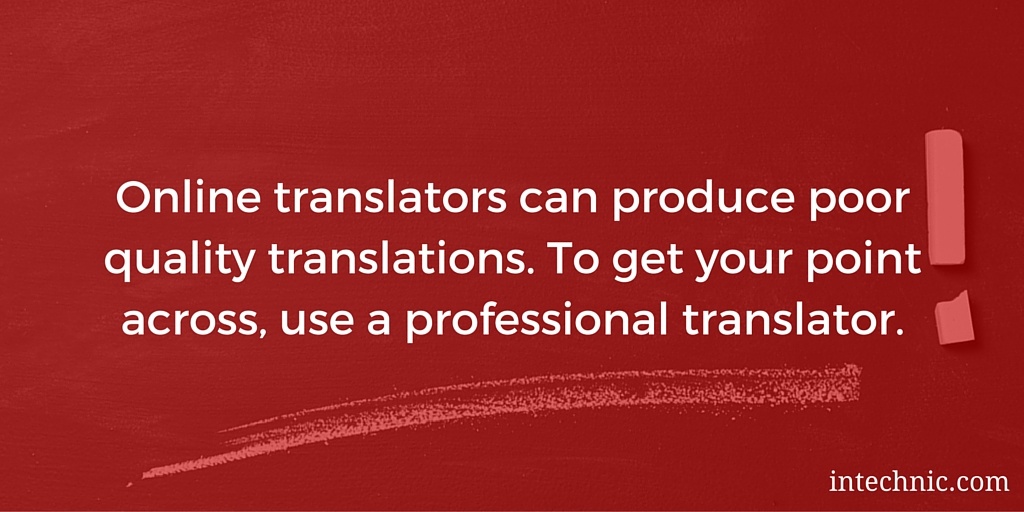 Developing a Multi-Currency Website
The ability to accept credit cards online makes it easy for you to do business with anyone around the world. You can have customers from Shanghai and Melbourne as easily as customers in Chicago or Los Angeles. If you are developing an international website with an e-commerce component, you should consider adding multi-currency support. With your merchant account, you can already charge foreign credit cards. Credit card companies make it easy for you and the customer by automatically converting currency. However, if you have customers who don't perform transactions in the U.S. dollar on a daily basis, you will need to make it easy for them to shop and compare by showing your prices in their currencies. In fact, this might actually help attract new international customers. Remember, if you make it easy to buy, customers will be more likely to choose you over competition. There are multiple tools online where you can get daily (and even hourly exchange rates).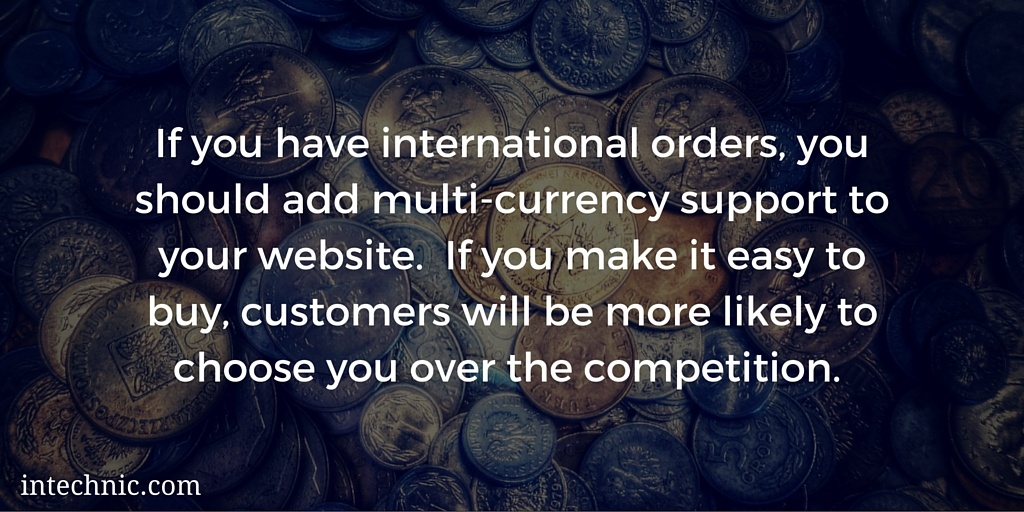 Designing a Multi-Regional Website
The difference between a multilingual and a multiregional website is subtle but important. A multilingual website is one that has content in more than one language (e.g., a website in English and French). A multiregional website specifically targets users in different countries. For example, a version of your website for the US and a version for Canada can offer multilingual support in English and French and currency support for Canadian dollars. Multilingual sites often feature the same or similar content in multiple languages, whereas multiregional websites may feature entirely different experiences, offer country-specific products or services, and use different marketing messaging to target various demographics. Most large international companies have multiregional websites, and you can see how the experience changes simply by switching to a different country.
Geolocation is the technique of identifying the geographical location of a website user by means of resolving their IP address. Although the IP-based geolocation is not always accurate, it provides insight into the user's origin (including country, region, city, postal/zip code, latitude, longitude and time zone). This information allows you to provide the regional version of your website that corresponds to their geographic location. If you have a multiregional website or plan on having one built, you should research and discuss the legal, technical and administrative requirements that may be applicable before proceeding with the project.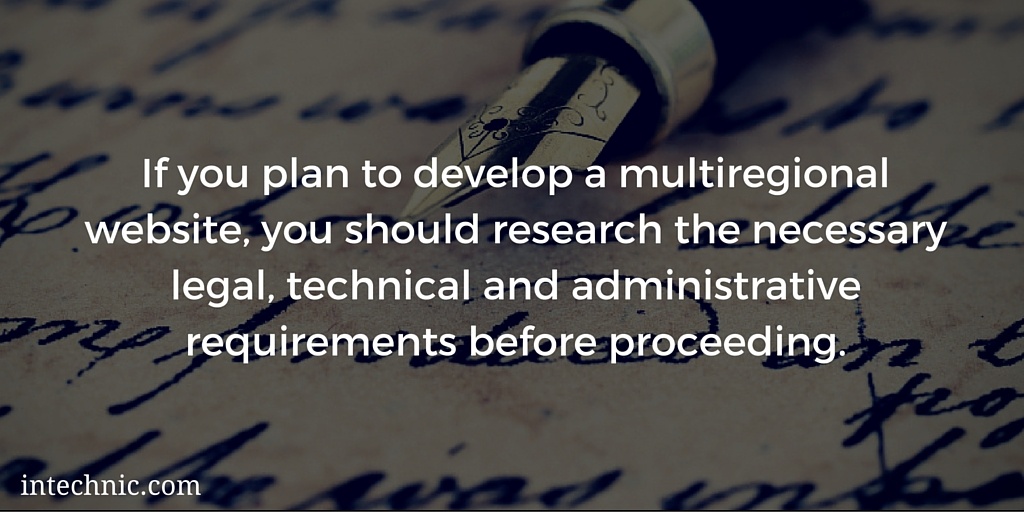 Adding Foreign Domains
If you have any plans to expand internationally, especially by building multiregional websites, you should consider registering international domains. Even if it is not in your short-term plans, you should be aware that once someone registers your company's domain name abroad, it could be difficult or impossible to obtain it. When you think of a domain name, you typically think of ".com", which is the most popular domain. There are others like it that you can register regardless of your location (".net", ".biz", ".info", etc.). These are called generic top-level domains.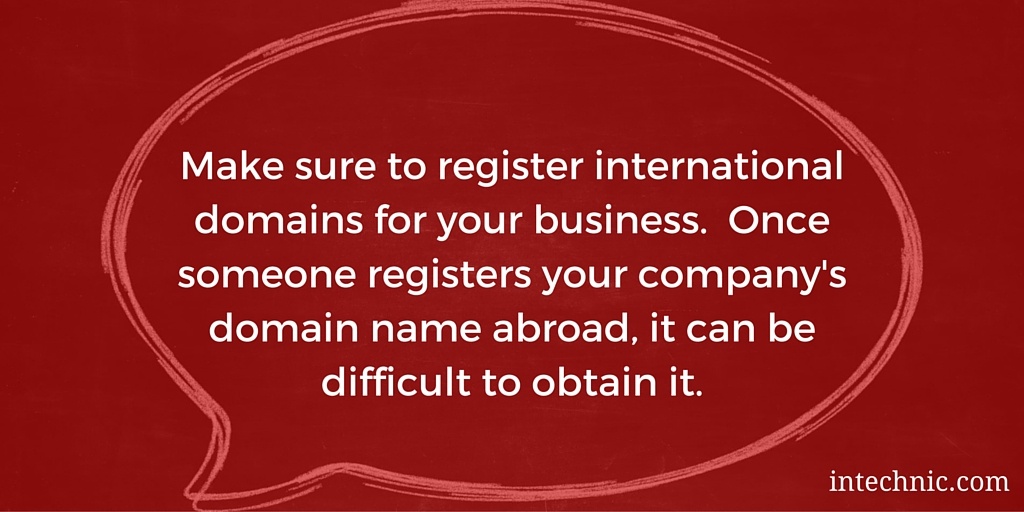 There are also country-specific top-level domains (such as "co.uk" in UK or ".ca" in Canada or ".fr" in France). Some of these are fairly straightforward and inexpensive, and you can register them through a mainstream registrar (like GoDaddy). Some can be extremely difficult to obtain. Each country has its own rules and some require a company's local presence, registered trustee or trademark requirement before a domain name can be issued. For example, to get an Australian domain name (.au) you must be an Australian registered company or have an Australian Registered Trademark. To have a presence in Brazil (.br), you must be an individual or company with residence in Brazil, etc. Country-specific domains can also be expensive. For example, in 2014, Puerto Rico (.pr) top level domain could cost as much as $1,000 per year and Saudi Arabia (.sa) would set you back $400 per year.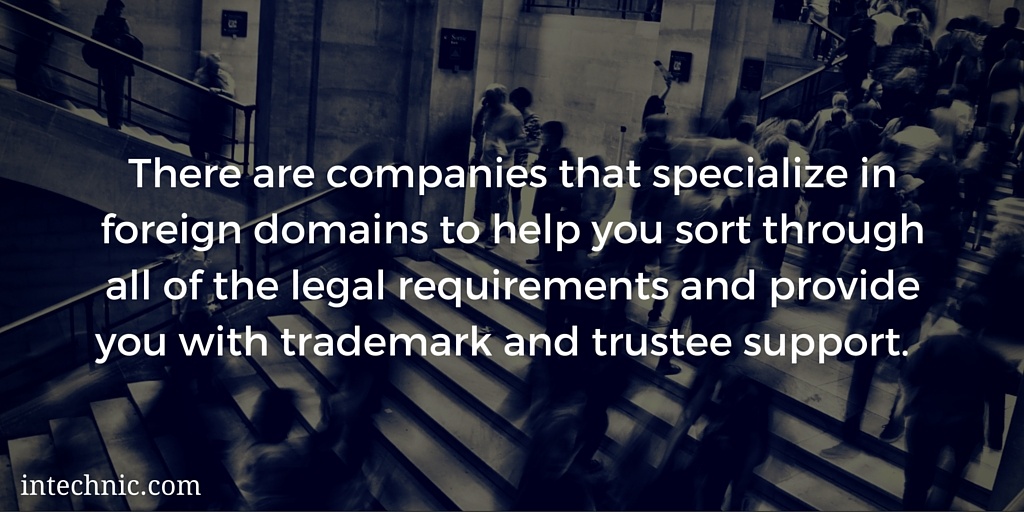 Luckily, there are companies, like Marcaria or 101 Domains, that specialize in foreign domains and can help you sort through all of the legal requirements and provide you with trademark and trustee support. Want more ideas for creating a successful business website? Check out our free eBook below: