How to Use Personas in Customer-Centric Web Design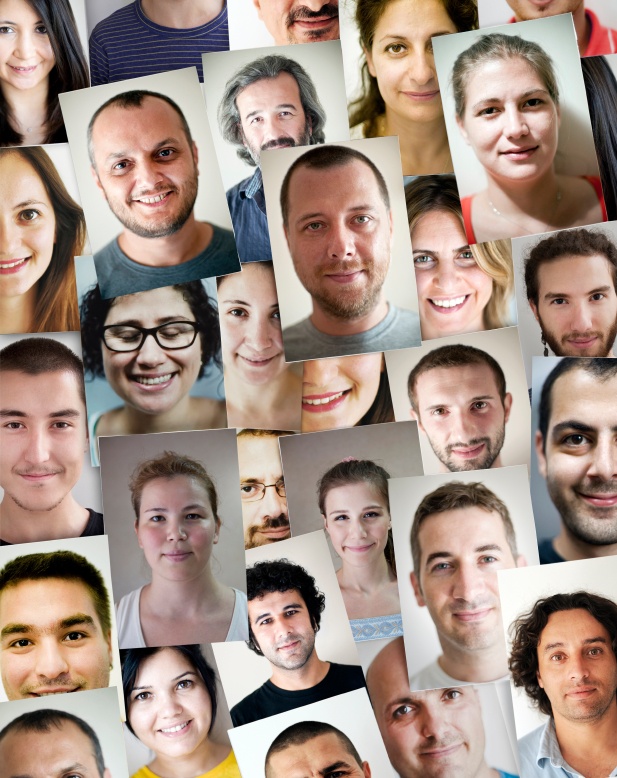 Too often, when a business sets about building its new website, it fails to consider the needs and preferences of the customers of the website. Frequently, members of senior management will say things like "I want the new website to have…" or "The new website has to have…" without any real thought as to how the users would react to the overall experience. A great way to make objective decisions that benefit your customers is to develop personas for the users of your website, and then use those personas to assess the users' reaction to the various elements of the new website.
What is a Persona?
A persona is a character based on actual target demographic groups of the website. Personas are assigned the demographic characteristics of members of the user group they represent to help identify each group. These personas are the results of information gathered through interviews or focus groups with actual customers, as well as secondary research (typically done online). Each persona typically includes a chart with a "score" for factors such as product or industry knowledge, openness to change, technical savvy, or other characteristics related to the company's products or services. Characteristics included in personas:
Demographic:

age
gender
education
occupation
location
employment status

Psychographic:

personality
interests
lifestyle
attitudes
behavior patterns
mentality
environment
values
Personas in Action:
A web development company has decided to redesign its website in order to increase its conversion rate and result in the company being more competitive in the industry. As a part of this effort, it wants to ensure the website will create the right user experience for all its demographic groups. The company's team interviews members of the website's user demographic groups; in this case a marketing professional and a business owner. Once the data is collected, the team develops the appropriate personas. The information taken from the interviews conducted is analyzed and is then reflected in the persona. Differing views and mentalities suggest that the demographic types are different, and therefore, require separate personas.
Mary

Age 24

Marketing intern

Mary has a bachelor's degree in marketing. She is a Marketing Intern at a midsized company and reports directly to the Director of Marketing. The company's current website is outdated and doesn't generate enough leads. Mary is familiar with web design so she has been tasked with finding potential candidates for redesigning the website. Mary is in charge of going through the first round of filtering out local agencies. Mary has been provided with a list of criteria to select 10 web development agencies that are the best fit. The preferred companies are local, have effective websites as well as have previously demonstrated results in the same industry.

Conclusion: Mary is not the decision maker but she is the one who recommends companies to her marketing director. She will be using Google to find local agencies and rating them in accordance with the criterion that was provided.
Leslie

Age 36

Marketing director

Dana Leslie has an MBA in marketing. She is a Director of Marketing at a large firm. She is in charge of all marketing efforts and reports directly to the CEO. The company is looking to redesign their website which is ineffective in generating leads. Leslie would like to double the amount of leads the website generates. She is searching for a web development agency that will be able to accomplish that. Leslie loves art and is into the visual side of marketing so she would like for the website to be very visually appealing. Leslie does not have much knowledge about the web development process so she needs a company that will guide her and her team step by step. Leslie's company has a sizable budget set aside for the website project.

Conclusion: Leslie is the decision maker. She chooses which web development agency her company will go with, as well as the decisions of how the website will look and function. She is driven by the marketing effectiveness and the visual appeal of websites.
John

Age 55

CEO

John is the company's CEO. While he has achieved business growth, he still knows that he requires new marketing tools to further the success of his company on the dynamic and highly competitive landscape. He needs an agency that can deliver results. John wants to see a return on investment (ROI) on any marketing dollars spent. He wants the website to pay for itself. He is not the most visually oriented person so he wants to see results in dollars, more so than aesthetics.

Conclusion: John is the decision maker who will be signing off on the expense of redoing the website. He is driven by ROI (return on investment) and he wants to see "where is the money?"
How are Personas Developed?
In order to create a persona, you must first get to know your audience. The best way to do this is to conduct individual interviews or focus groups with your potential and current customers. It is preferable to use a third party to conduct this research because your customers will be more comfortable answering openly and honestly, as opposed to feeling pressured to give the answers they think you want to hear. Participants are asked about topics such as their perceptions of the business's services, what they value in them, why would they recommend the company, and more.
How many personas should there be?
There is no magic number for the number of personas that you should develop for your website project. However, there must be at least two to three to accurately portray the various user groups for your company and website. As these personas will be used for assessing the reaction of your actual customers to each element of your website, you want to make sure each group is represented. However, you do not want to create so many personas that the design and development of your website is hindered by "paralysis by analysis." The maximum to aim for when it comes to number of personas is five to six. A general rule of thumb is making sure your demographics are accurately represented and you are not going too much into detail.
How are Personas Used in Website Design?
Personas are used to judge the effectiveness of the various elements of the website throughout the process. They affect the outcome and analytics of your site. Ask yourself these questions:
Tag Lines: Do the tag lines draw John in for ROI? Do they promise marketing success for Leslie? Did they influence Mary in wanting to present the option to her boss?
Value-added Statements and Calls-to-Action: Did the call to action influence John, Leslie & Mary to proceed to the next step? Was each call to action specific in targeting John's goal of ROI, helping Leslie reach her marketing goal and Mary's task of searching for suitable partners?
Design: Does the design impress John with clarity and delivery of information? Is Leslie impressed in overall aesthetics? Was Mary impressed enough to present it to her boss?
User Experience: Did John find that it was easy to find the information he was looking for? Was Leslie's experience and time on the site informative and enjoyable? Did Mary find all the information she was looking for to make the recommendation?
Features and Functionality: Did John, Leslie & Mary find the features useful to achieve their objectives? Did John download a whitepaper on website ROI? Did Leslie sign up to the newsletter to retrieve more information? Can Mary easily request more information to pass on to her bosses?
Social Media Integration: Does Leslie have an incentive to connect with the company on LinkedIn? Would Mary want to share the website's blog post with her friends on Facebook?