How to Choose the Best Web Designer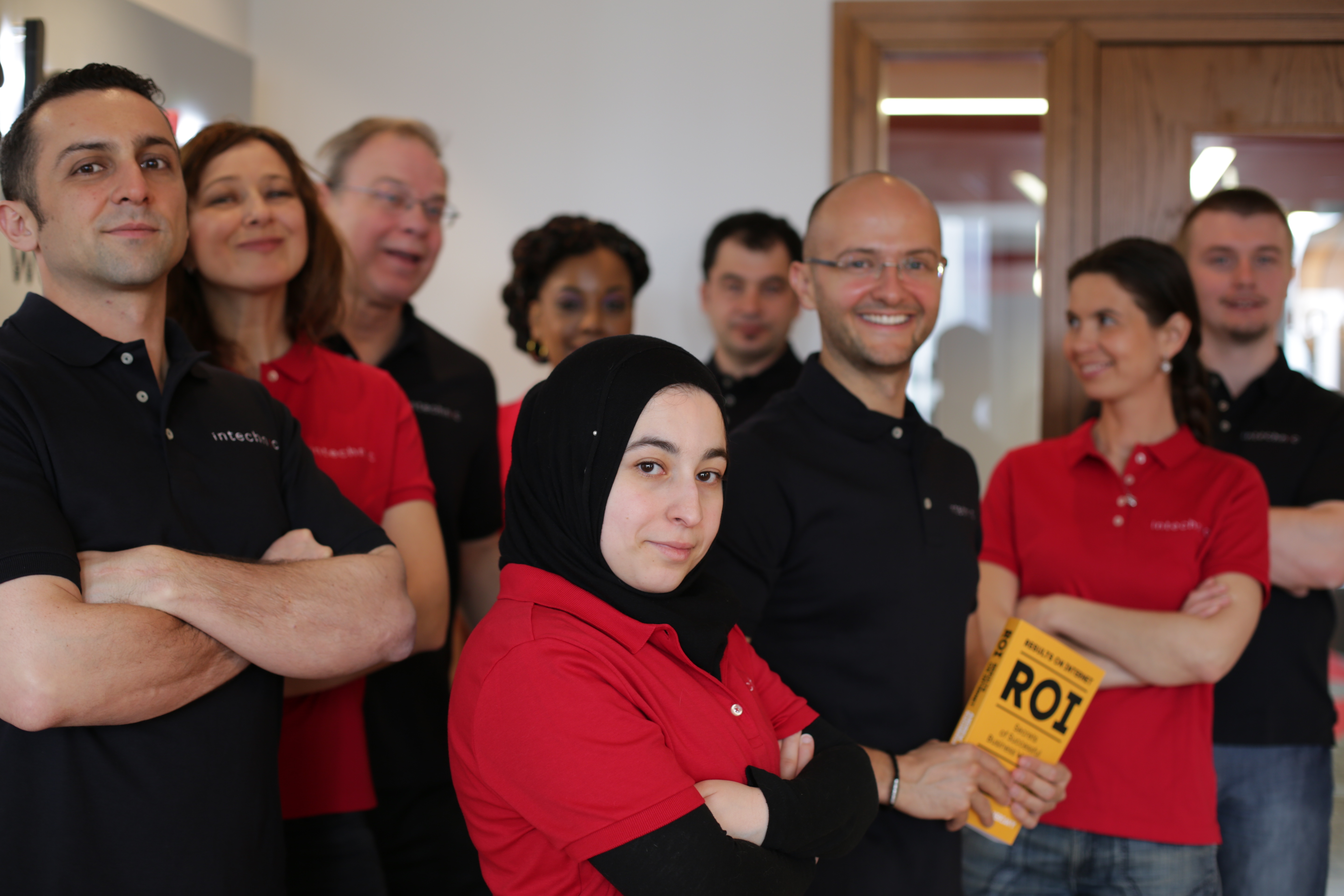 When you have a short list of five to seven web development companies that meet your baseline criteria, you should contact these companies, request proposals, and carefully select the one that is the perfect fit for you. The Web Developer Scorecard will assist you in evaluating each web developer on your short list. There are four sections to this worksheet: Baseline Qualifications, Communications, References and Proposal. After completing this task, you will have a clear idea of which prospects should be in your final pool of candidates.

Communications: Pay Attention to Early Signs
When you approach a prospective web developer, it is in your best interest to be thorough in your communication. Since communication is a two-way street, you have to convey your exact expectations carefully. Detail your goals explicitly, and state what you expect from the website. Proceed only when you have a mutual understanding. It is the web developers' job to ask questions and offer solutions. You can then assess the responsiveness and expertise of each web developer based on each presentation. After you have provided your goals, they will create a proposal. Their proposal needs to outline clearly how they can assist in reaching your objectives. Your initial communication with prospective web developers gives great insight into the energy they will put into your project. Communicate, communicate, and communicate more by phone, e-mails and face-to-face. Ask questions and pay attention to nuance in their responses. This is your opportunity to screen thoroughly in making your decision. Download our Web Developer Scorecard for a complete list of questions to consider.
Score each vendor (using a table or chart) on a scale from 0 to 10 for each of the following criteria:
Do they have a thorough understanding of your business objectives? Do they demonstrate an in-depth understanding of your needs?
Have they identified and offered adequate solutions to your specific issues and concerns?
If you already have a website, have they identified shortcomings and recommended areas of improvement? Were they able to think on their feet, show abundant energy and readily offer appropriate analysis and solutions?
Did they appear professional, credible and knowledgeable? Did they represent themselves as true experts in the field of web design and development?
Did they agree with everything you said, or did they offer alternative courses of action? Were they resolute in their suggestions even if you posed resistance?
Did they communicate clearly? Did you achieve a mutual understanding? Were they attentive to your comments and ideas? Are you able to envision a productive relationship with them and realize a successful product?
Were they informative and generous with preliminary ideas? Did they offer innovative and exciting insights that are compatible with your goals? Did they satisfactorily answer all your questions?
Did they ask you the right questions, and were the inquiries relevant and insightful? A web developer who has few or no questions will most likely not produce great results.
Did they show a process or methodology (worksheets, questionnaires, interviews) to help assess your needs and ensure you have the same vision? Most reputable firms do have processes in place to achieve this goal.
What is their turnaround time for returning your calls and e-mails? Are they prompt with feedback to your questions? A good indicator of their future availability throughout the project is their responsiveness during the sales process.
Sending Out Requests for Proposal
If you feel that any of the companies on your short list failed the initial communication test, eliminate these candidates. You don't even need to request a proposal. Effective communication is paramount to any project. Failure to communicate clearly at the beginning is a red flag that communication problems will most likely continue for the duration of the project. Send the remaining candidates your RFP and be sure to indicate the deadline for the proposal and full submission instructions. Also, include detailed contact information for follow-up inquiries. Finally, make yourself available to your prospects if they have questions. You are equally responsible for providing the pertinent information a web developer candidate needs to complete the proposal. Give all potential candidates an equal playing field by answering all questions promptly and diligently. If some questions are better answered by members of your team, make the connection so developers' questions are answered thoroughly and accurately.

Protecting Your Confidential Information
In "How to Write a Proper Contract for Your Website" we discuss the importance of protecting your confidential information before your project begins. If your project or RFP contains any proprietary or sensitive information (such as a unique idea, business methodologies, trade secrets, etc.), you must request a Non-Disclosure Agreement (NDA) from each vendor before disclosing any details or sending your RFP. The NDA protects you by prohibiting use and disclosure of your confidential information outside your working relationship. Many vendors have their own NDAs, but it is wise to have your attorney prepare an NDA that fully protects you.

Asking for References and Examples of Work
While prospective web developers are working diligently on their proposals, ask for their references. You should check the references for valuable information about your prospective web developer. Experience, reputation and a positive track record are three essential attributes that should factor into your decision. It is in your best interest to assemble a full profile on the company so you can make an educated decision. When you request examples of work from your prospects, ask for a diversified portfolio. You want to see a broad spectrum of their work so you can compare and contrast their results. You want be confident that the vendor has the expertise and the skill set to fully achieve your specific business results and that the company is not a one-trick pony. Reviewing the varieties of their work provides certain exposure to subtle and stark distinctions in diverse businesses. Examples of their work should parallel your vision. If they cannot provide references, or if they do not have at least three websites for your review, beware. Any established, reputable developer should be able to fill this request. Devote adequate time to this step. It may be time-consuming, but it should be the preliminary and major contributing factor to your decision. When you contact a prospect's clients, do not limit your inquiries to their satisfaction level of the website. Ask how the developer handled the unexpected issues along the way, how they resolved the problems, and was their approach collaborative. Get a full assessment of the developer's efforts from start to finish. On a separate sheet or table, score each vendor on a scale from 0 to 10 on the portfolio and reference criteria listed below—or download the Web Developer Scorecard below for our entire checklist.
Portfolio Overview
Were examples/references provided relevant or similar to your business objectives?
Was the vendor quick to offer references? Was there any reluctance or resistance?
Were you impressed with the examples and websites they provided? Were there any issues or aspects of websites they produced that were a cause for concern (outdated or ineffective websites, lacking functionality, etc.). These website are supposed to represent the web developer's best work.
Reference Evaluations
Ask each of the reference contacts the following questions and score their answers with your notes:
Did the vendor fully meet their expectations? Did the website achieve their business objective?
Was the website completed on time and on budget?
Would they hire this web developer again? Why or why not?
How responsive and reliable was the web developer to this client? Were they congenial and pleasant throughout the process?
Were there unanticipated charges?
Were there problems that were directly caused by vendor? How were problems addressed in general (regardless of origin or cause)?