Freelancers vs. Agencies - Who to Hire for Your Website?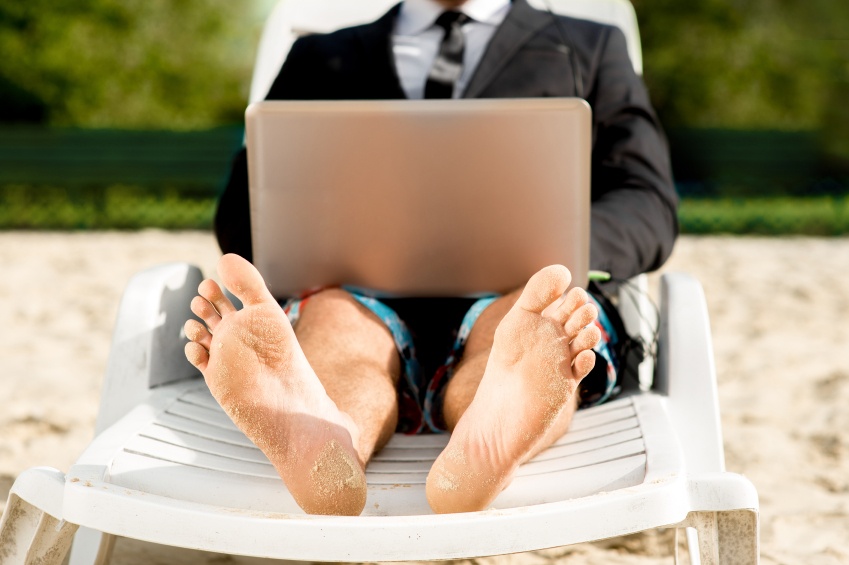 Before you start your search for a web developer, it is important that you understand the fundamental differences among types of firms. If you don't understand how web developers are designed to operate, you risk hiring a firm that is not compatible with your project's needs. If you hire the wrong web developer, the company will not meet your expectations, and you will incur additional overhead—bridging gaps in qualifications and communication. It is important to understand that there is no right or wrong web developer style or type. Your decision in selecting a company should be based on a number of factors, including the skill set and capabilities your business requires to reach its website objectives, budget, and compatibility between the main contact of this firm and your project manager. Let's compare types of web developers so that you can determine which one is the best match for your project:
Freelancers vs. Full-Service Agencies
Building a world-class website requires a team of experts with many areas of expertise. One person simply cannot do it all (or cannot excel in all areas). Why? Here is an example. Would you hire just one person to build an entire house for you from the ground up: obtaining permits, architectural design, foundation, plumbing, electrical, roofing, painting and decorating? Can you imagine the finished home at the hand of one individual attempting to fulfill all these elements of construction? A world-class website, the kind of website that can actually achieve your business goals, is not a one-man job. It takes a small army of professionals, each with their specialty, working compatibly over an extended amount of time.
Successful business websites require business-minded project managers who can delegate projects effectively. They work with market research professionals who study the needs of your customers. The team often includes copywriters, who design customer-centric messaging based on conducted research. Usability experts create user-centric experiences. Following this phase, art directors and designers transform these plans into effective designs. Coders and programmers convert designs into a functional website, which, in turn, is tested by quality assurance teams. Driving traffic to a website is the job of Search Engine Optimization (SEO) and Social Media Optimization (SMO) specialists. System administrators ensure the website is fully operational around the clock, and account executives manage client communications. Some projects may require additional services from photographers, illustrators, videographers, voice-over artists, post-production specialists, animators, data entry personnel, mobile marketers, IT strategists and security experts. The list of specialists grows depending on the complexity of the project. Similar to building a house, building a world-class website requires at least a dozen professionals, each hand picked for their expertise. Most projects require even more skill sets and resources. While it is feasible that one person can be functional in all of these areas, it is unlikely that this person will be an expert in all and able to multi-task effectively and efficiently. Professionals devote their careers perfecting one skill, and when they are placed in a team, the collective talents of these world-class skills blend into a world-class website creation. Your website's production is only as strong as its weakest link. If you hire a single individual to complete your entire project, it is likely they will have to outsource some of the tasks. If they focus strictly on cost-effective measures and cut corners on talent and resources, the unfavorable result will fall on your shoulders. You may find yourself managing efforts in an industry where you lack expertise.
A classic conundrum is a company trying to improve its website by tasking an in-house "all-around website expert," who will be responsible for the entire website. Let's call him "Bob." Bob is tasked with all aspects of project management from inception to completion with little or no assistance from other staff or outside professionals. Would you trust Bob with all the vital functions of your business? Many businesses make this mistake. It is wise to hire outside professionals for the expertise you don't have in-house, but don't do it blindly or hastily. Ensure clarity on courses of action in all phases of project management and full skill sets of all parties involved, including vendors and subcontractors. Unlike freelancers, agencies are full-service strategic communication firms that employ a range of professionals with top-notch levels of expertise to achieve a successful website. A full-service agency should capably manage all your site development needs, allowing you the time to manage your company operations. Working with an agency is typically more expensive. An agency has employees and a greater overhead, so more expense is incurred, but in doing so, you are hiring a managed and controlled team of professionals who should deliver professional results. Because agencies typically offer the greatest depth and range of experience in multiple disciplines, it is well worth the investment.
There is a third course of action. You may choose to act as the project manager of several freelancers. In this scenario, you will hire, supervise and trouble-shoot all aspects of the process. Project Management is a skill itself and requires sound communication, resource management and technical expertise. The bottom line: Many brilliant people possess the above-mentioned skills, but cannot effectively create a world-class website on their own. If you want spectacular results, you must insist on stellar qualifications in all aspects of your web project. When Intechnic was in the start-up phase, I was building websites from ground up. I had skills in design and programming, and created websites from inception to launch, but I quickly learned that there were subject matter experts who were better qualified in specific areas. I started to delegate some phases of the process in order to grow with continued success. I had to find and retain these experts and then manage their efforts. As a result, our collective body of work has thrived, we have grown exponentially, and each new endeavor produces websites that deliver business results. The most important advice I can offer is to acquire an experienced team, where all members possess empirically superior skills.