Black Friday & Cyber Monday: Holiday Price-Matching Policies Revealed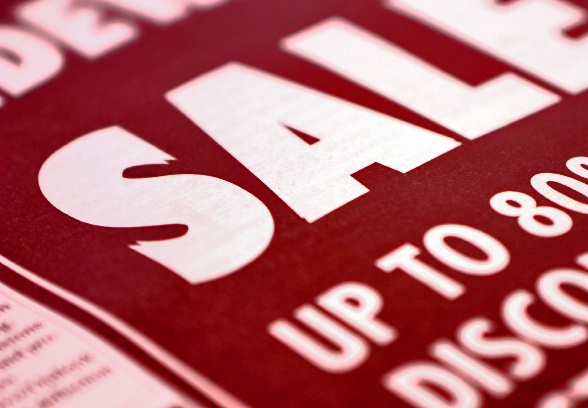 This holiday season, many retailers are implementing competitive price-matching policies as part of a combative effort to discourage "showrooming," as customers increasingly use their smartphones to compare prices of products they examine in-store, and then purchase the products online for a lower price. Retailers have to find more creative ways to encourage shoppers to purchase their products because the reality is, that showrooming is here to stay. Retailers have to leverage technology to create a customer-centric shopping experience and entice buyers. Providing customers with better service and simplifying the purchasing process by offering to match prices of competitors helps increase customer loyalty and brand value. Below is a round-up of price matching policies from popular retailers to help simplify your holiday shopping experience.

If you find a lower online price (including any costs for shipping and handling, but not delivery) on an identical brand and model number currently available from a local competitor's retail store honoring its own online price and the item is currently available for sale and delivery in your area, Sears will match the price of the merchandise. Just print the ordering page (including the costs for shipping and handling), and bring it to your Sears store at the time of, or within 14 days after, your purchase.
If you are purchasing the item from sears.com, please fill out a Price Match form (which can be found by clicking the link below).
Note: Sears will not price match internet-only retailers. Find more information about Sears Price Match Policy here.

Kmart will match the price of local retailers within 14 days.
Online price match is only available for websites that have physical brick and mortar stores.
Note: Kmart's price match policy is not available from Thanksgiving Day to Cyber Monday. Find more information about Kmart's Price Matching Policy) here (www.sears.com).

Best Buy's online price matching policy begins November 4th.
Best Buy will only match online prices on appliances and electronics, and at the discretion of the Best Buy sales staff on the floor, and they will only be matching pre-tax prices from 20 online retailers, including Amazon.com.
Note: it will not be in effect from Black Friday through Cyber Monday Find more information about Best Buy's Price Matching Policy here.

Walmart will match any local competitor's advertised price, and their new "no hassle" policy allows customers to bring a competitor's ad straight to the register in order to receive a markdown (customers are not required to have a competitor's ad with them in order to be honored).
Note: Walmart does not honor internet pricing. Walmart does not honor misprinted ad prices of other retailers, ads when the actual price for items cannot be determined, or "going out of business" sales or "closeout" prices Find more information about Walmart's Price Matching Policy here.

Target will match select online competitors' prices in stores between November 1st and December 16th.
If a shopper purchases a qualifying item from a Target store, and then finds the same item for a lower price on Target.com, Amazon.com, Walmart.com, BestBuy.com, ToysRUs.com, or in a local competitor's printed ad, Target will refund the price difference.
Find more information about Target's Price Matching Policy here.

When you check out using PayPal, you have up to 30 days to find a lower price. If you do, you can submit a receipt and the ad showing the lower price to PayPal through its Money Back Request Form. If your claim is approved, you'll get the difference credited to your PayPal account.
There's a $250 limit per item, and a $1,000 overall limit (with exception for airline tickets: if you buy multiple tickets at once, you'll have a $250 limit on the entire transaction, not on each ticket.)
Black Friday and Cyber Monday sales are ineligible. PayPal will not be price matching sales that are only available during Black Friday and Cyber Monday. Note: The following types of sales are not eligible: "cash-only sales, close-out sales, flea markets, fire sales, going-out-of-business sales, limited-quantity promotions, door busters, online auction sales, sales valid for less than one day, or liquidation sales." Read more about PayPal's Price Matching Policy here.

If you find a lower advertised price on RadioShack.com than the price on the identical product ("identical" means the same brand, model number, size, quantity, color, applicable air time or service terms, etc.,) offered in RadioShack stores, RadioShack will match the lower price.
This Price Match Policy does not apply to pricing errors or to special offers including: "Web only" or "Online only" or any mail-in offers, offers that include financing, bundling, or free products, "buy one, get one free" with no actual price given, percentage-off prices, products that are limited-quantity, out of stock, close outs, open-box, clearance, outlet center, refurbished or used items.
Note: Price Match Policy will not be in effect beginning Thanksgiving Day through the Monday following Thanksgiving (Cyber Monday). More information about Radio Shack's Price Matching Policy here.

Fry's will match local retailer's prices within 30 days, and will "cheerfully refund 110% of the difference". Fry's also offers online price match.
Find more information about Fry's Price Matching Policy here.

Toys "R" Us and Babies "R" Us will match competitor prices, and offer a price adjustment to any shopper who finds a better price on an identical item within seven days after making a purchase.
Find more information about Toys"R"Us and Babies"R"Us Price Matching Policy here. Check out my post on How to Find Black Friday Deals Online and Cyber Monday Link Roundup for some of the best deals on the web. To ensure a safe holiday shopping, make sure to read my previous post: Ways to Safeguard your Online Shopping Experience.