Best Hotel Website Designs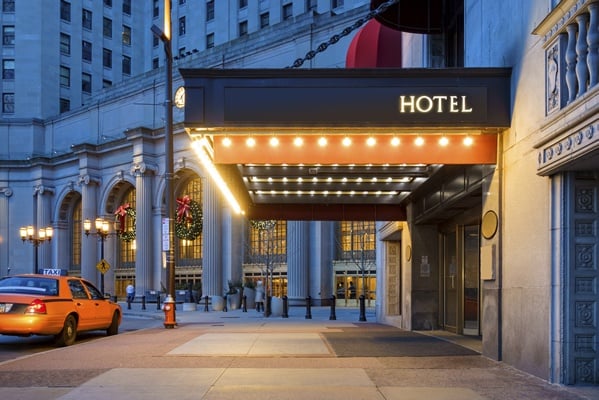 When you're looking for a hotel, what is the first thing you do? You jump on the computer and search for hotels in your destination city. And you decide which hotels are the best by looking for those with spectacular accommodations and location, favorable reviews and reasonable rates. The user experience (UX) design of a hotel website has a huge impact on how easy it is for you to determine this information, and consequently, how likely it is to attract your business. According to our research, the best hotel websites:
Portray the hotel in its best light. Prospective visitors want to know what their accommodations will look like beforehand, so it is important to provide a list of everything your hotel has to offer and display large, inviting pictures of the hotel, the rooms and hotel amenities, such as the in-house restaurant, gym and pool.
Show nearby points of interest. If you have a beachfront hotel advertising easy access to pristine beaches, you should have pictures on your website showing that your hotel is a stone's throw from gorgeous beaches. If you're a hotel downtown, you should provide maps portraying your hotel's close proximity to sightseeing landmarks, convention centers, and other tourist attractions.
Provide reviews from third-party sources. Website visitors want proof that your hotel is actually the best one around. Posting independent reviews from sites like TripAdvisor, awards your hotel has received, etc., will give your hotel an instant credibility boost.
Make it easy to view prices, room availability, special packages and booking options. Once visitors have decided they're interested in a particular hotel, it should be easy for them to take the next step and book a reservation. An intuitive interface is crucial in making the sale.
We have reviewed a number of websites based on user experience, and here are the best hotel website designs from around the web.