Best 25 Thanksgiving Websites for a Successful Holiday Gathering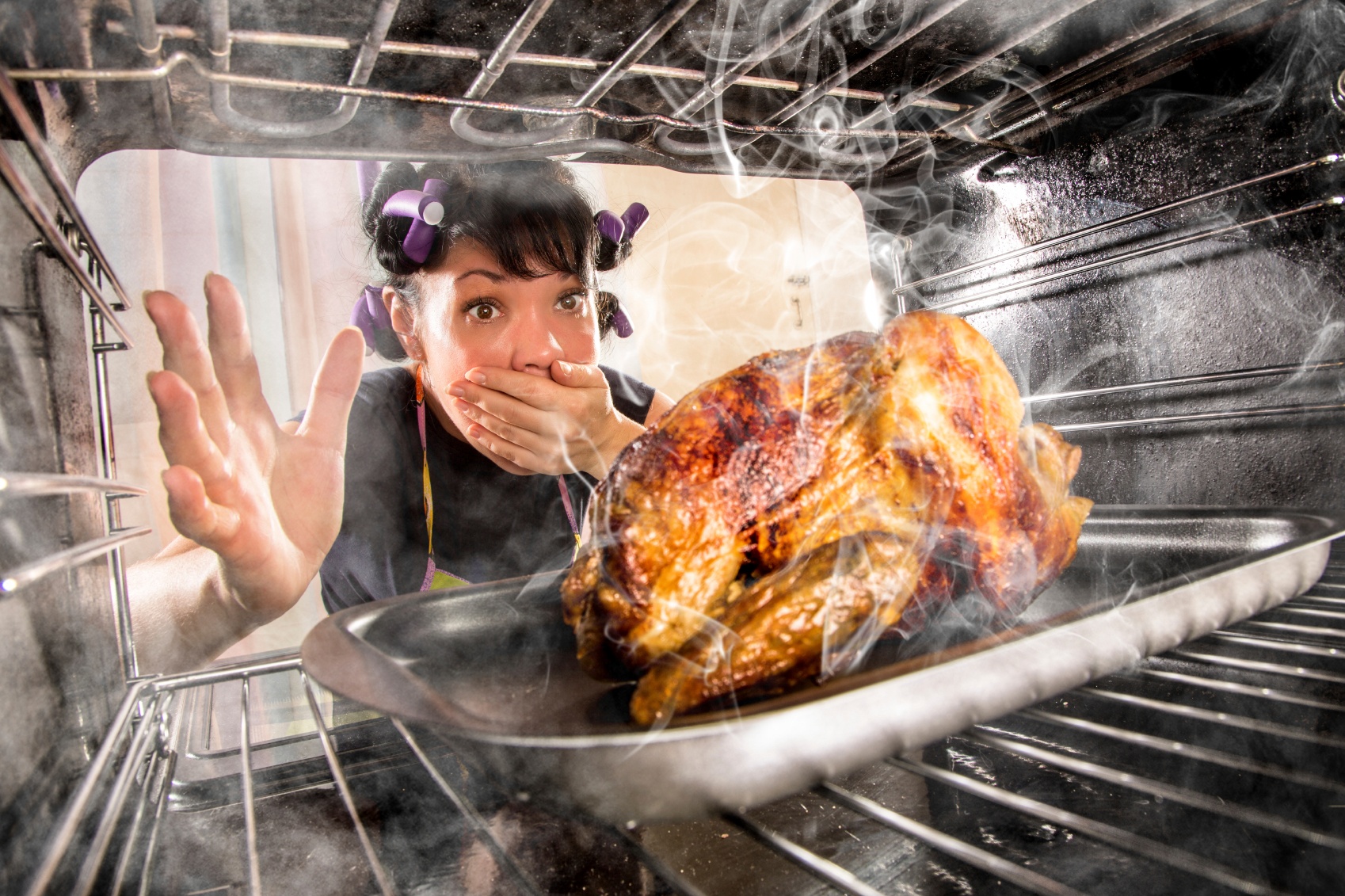 Thanksgiving is right around the corner, and to be honest, I don't know anybody who wouldn't like a little help getting ready for the big day. There's a lot to pull together, from the food and entertainment, to the decorations and beyond. Fortunately, here at Intechnic, we've got your back! Here are our 25 favorite Thanksgiving websites to help you pull off the best holiday gathering ever!
Thanksgiving History
Pop quiz: What boat did the Pilgrims sail on? If you're not sure, you might want to brush up on your Thanksgiving history. You'll appreciate the holiday even more if you know the facts. Don't worry, here are a few sites to get you up to speed in no time!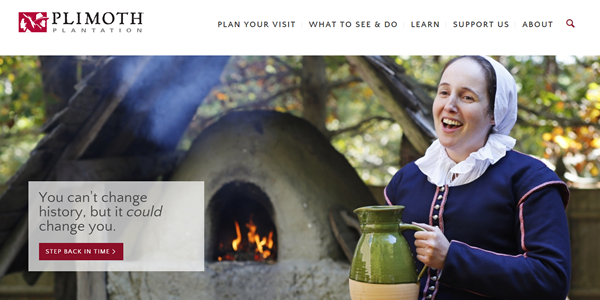 Most kids learn in school that the first pilgrims landed at Plymouth Rock, but how much do you know about the settlement that those pilgrims built? Today, Plimoth Plantation is a recreated 17th century Pilgrim settlement open from March to November in Plymouth, Massachusetts. The Plimoth Plantation website gives you a taste of the rich historical details you can expect if you visit.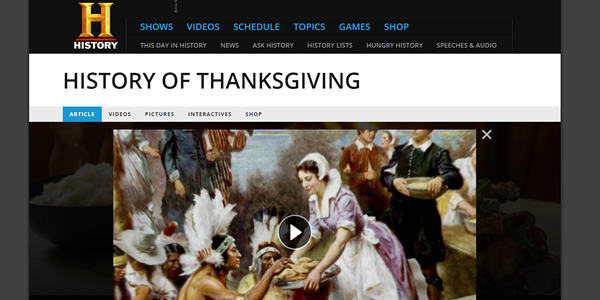 The History Channel is nothing if not thorough, and on this site you can find articles and videos on just about every aspect of Thanksgiving history you could imagine, from the construction of the Mayflower to the first football broadcast.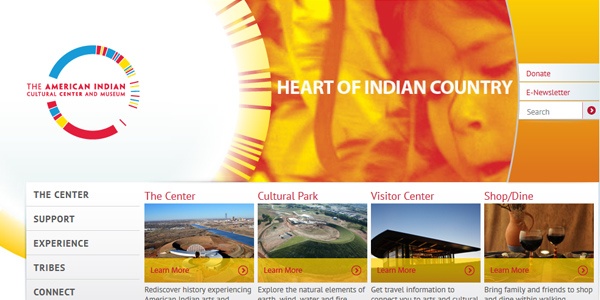 This site's warm yellow and orange hues and circular logo are certainly great selling points, but the real value of this site is the opportunity to learn more about the Americans who lived here before the Europeans arrived.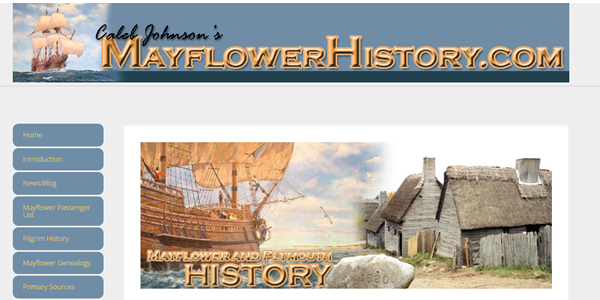 Mayflower History has been online since 1994 and has evolved a great deal since then. Now you can follow the blog, look at an original Mayflower passenger list and consult genealogical resources to see if you might be a Mayflower descendant.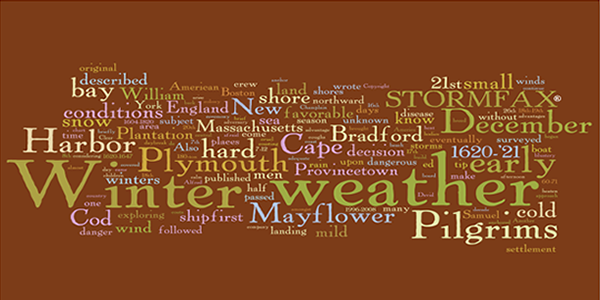 Wondering what kind of weather greeted the Pilgrims when they arrived on Plymouth Rock? Well, wonder no longer! At STORMFAX, you can find out all sorts of interesting weather-related trivia, including the exact weather conditions during the Pilgrims' first winter in Massachusetts.
Food Fit for a Thanksgiving Feast
Let's face it: Everyone wants to "pull out all of the stops" for Thanksgiving dinner. But if you're the one making the meal, it can be a daunting task. The key to a successful meal is a foolproof menu. Here are our favorite websites full of great ideas for Thanksgiving main dishes, sides and desserts.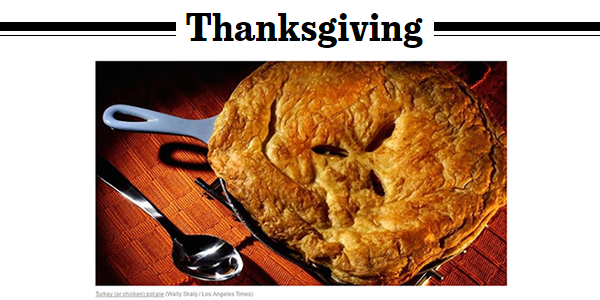 On the LA Times Thanksgiving feature, you can see mouthwatering photos of different Thanksgiving dishes, learn important skills (like how to carve a turkey) and even get some ideas for what to do with the leftovers.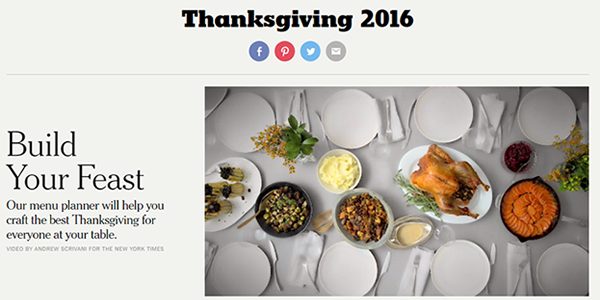 The New York Times Thanksgiving section will take you from A to Z with your Thanksgiving feast. From articles like "How to Roast a Turkey" to the free menu planner, you just can't go wrong with this comprehensive site!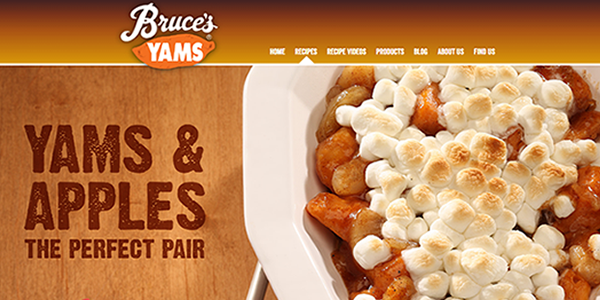 Tired of the same old "candied yams?" Well, head on over to Bruce's Yams, where you can learn how to make everything from Blackeye Pea & Sweet Potato Stuffing to Salted Cashew Sweet Potato Fudge.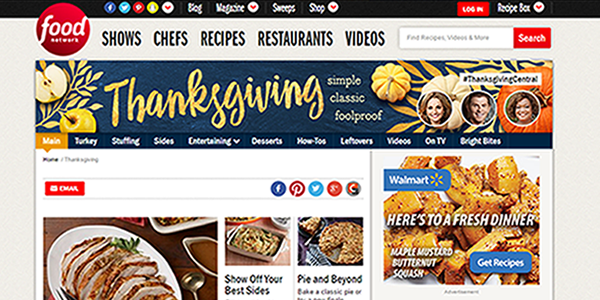 If you're really looking to throw a Thanksgiving like a professional chef, then you need to check out the Food Network's Thanksgiving channel. It has got all sorts of recipes from famous chefs, like Bobby Brown and Giada de Laurentiis, and the Barefoot Contessa herself, Ina Garten.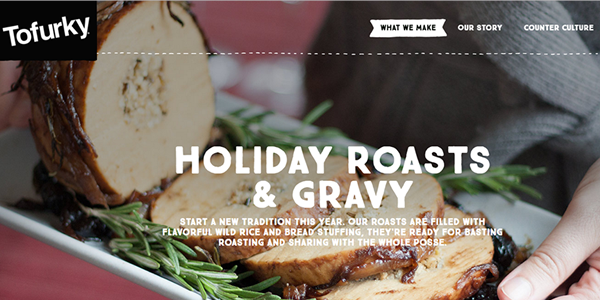 If you've got vegetarians coming for dinner, or if you just want to give your Thanksgiving guests a non-meat alternative, you won't want to forget the Tofurkey! Tofurkey is the go-to "meat" for vegetarians at Thanksgiving and throughout the year.
Entertaining Kids on Turkey Day
We all love kids, but anyone who's ever tried to prepare a large meal with small children underfoot will appreciate keeping them occupied—maybe just for a little while. Here are some fun games to keep kids of all ages entertained until you get Thanksgiving dinner on the table!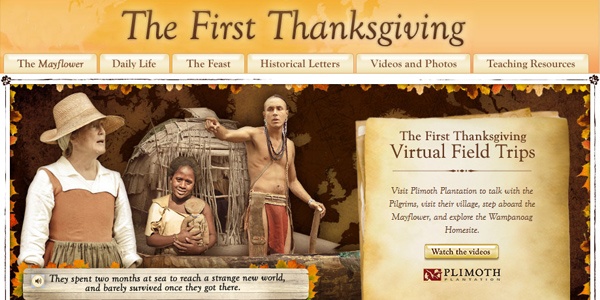 Children's publishing company Scholastic pulls out all the stops to make Thanksgiving history fun for kids. The interactive site includes videos that allow kids (and history-loving adults) to go on virtual tours of the Plimouth Plantation, Wampanoag Homesite and the Mayflower.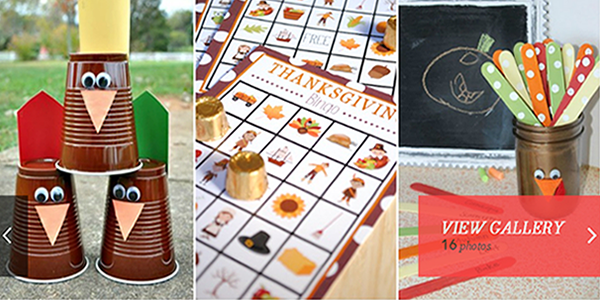 Turkey Bowling, anyone? Or maybe Thanksgiving Bingo? These fun, creative games from Women's Day will keep your little ones occupied and get everyone into the Thanksgiving spirit.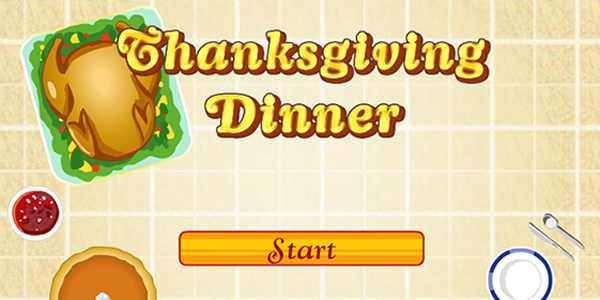 For kids who want to play a potentially less stressful, more logic-based game, Thanksgiving Dinner might be a good choice. Players must figure out how to arrange 12 family members around a Thanksgiving table so that they're all closest to the foods and other family members they like best.
Thanksgiving Décor
Looking for ways to spice up your table with more than just food? Here are some great craft ideas to add a festive touch to your Thanksgiving gathering!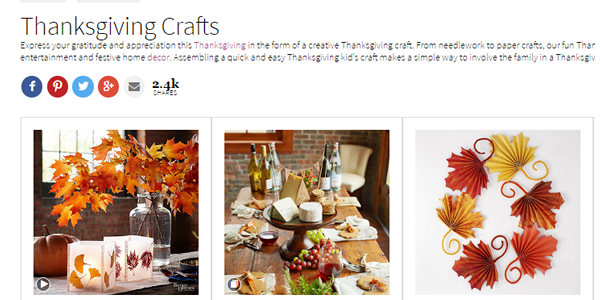 The Better Homes and Gardens magazine is well-known for its creative yet elegant crafts and its featured Thanksgiving crafts are no exception. You'll definitely find something to add sparkle to your home here!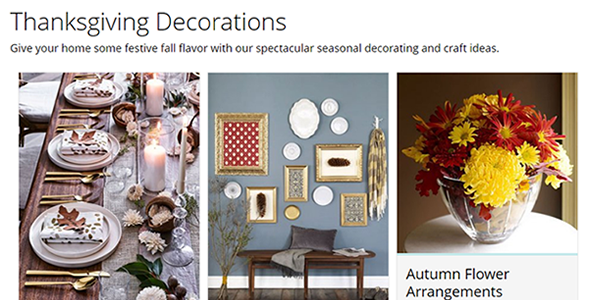 Looking for even more craft ideas? Well, click on over to the Family Circle Thanksgiving Decorations website. Here, you'll find everything from Thanksgiving table arrangements to fall decor themes that will last all season long.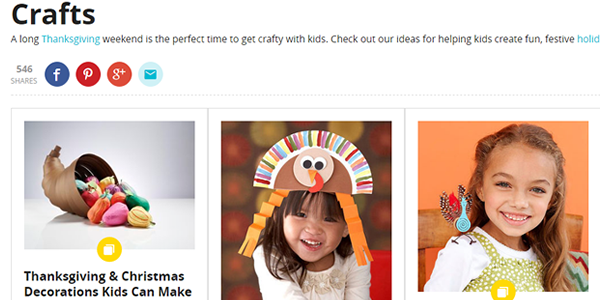 Looking to put your little one's hands to work? What better way to let them express their creativity (and decorate your home) than to have them help with the decorations. These crafts are easy enough for children (with some parental supervision), and the projects are very cute!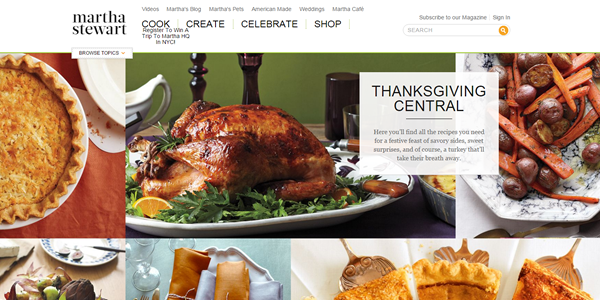 The Martha Stewart Thanksgiving Central is a Thanksgiving extravaganza! Martha Stewart is "hostess with the mostest"' and she proves it with this gorgeous website. You can find everything from recipes, to crafts, to party tips to make your Thanksgiving a breeze!
Thanskgiving Travel
Do you have big plans to travel for Thanksgiving? Or are you looking to do something a little closer to home? Regardless of where you spend the holiday, here are some great activities to explore. If none of these are nearby, maybe you can make plans to visit next year!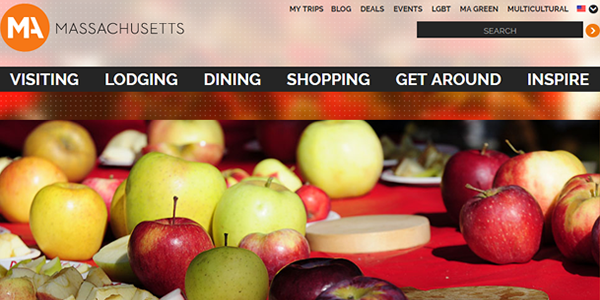 You can visit the home of the first Thanksgiving by booking a trip to Massachusetts, but first check out the State's official travel website. It's one of the best fall travel websites, featuring a soft orange background and plenty of news about seasonal happenings.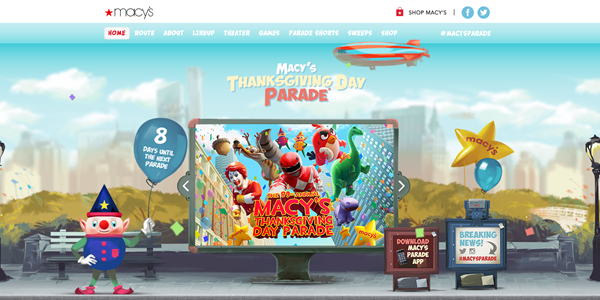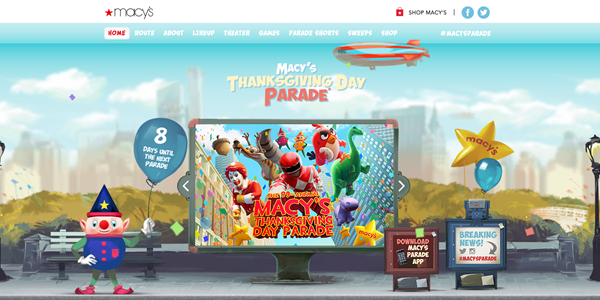 If you're going to be in New York over Thanksgiving, you can't miss the City's iconic Thanksgiving Day Parade. Prepare yourself by checking out their website, where you can learn everything from the parade route to the balloons and performers that will be featured this year.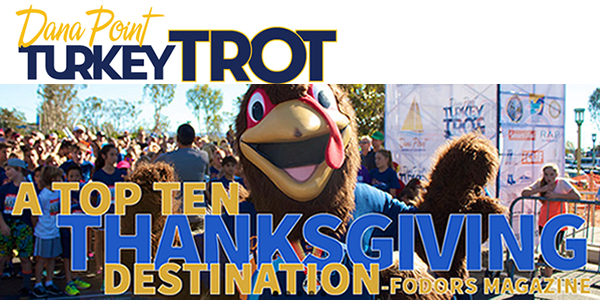 Thanksgiving is one of the most popular running days of the year, with hundreds of local turkey trots on offer. Dana Point, California has a particularly popular race and a nice website that pairs a backdrop of the scenic (and sunny) Dana Point with classic Thanksgiving images (like a guy in a Turkey mascot costume lining up with runners).
If the Midwest is more your speed, the Festival Turkey Trot offers several races throughout Wisconsin. Even if you're not near Wisconsin, you should check out their eye-catching and colorful site.
Miscellaneous
And finally, here's a potpourri of Thanksgiving websites with interesting trivia and tidbits to get you in the holiday mood!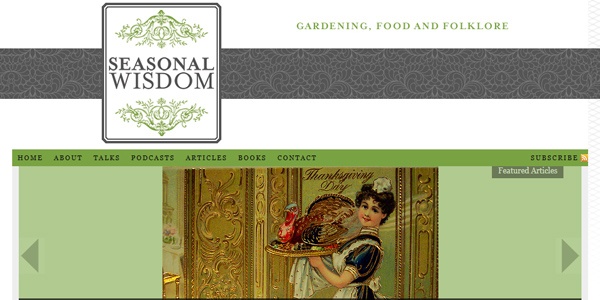 Seasonal Wisdom is a blog that looks at gardening, food, and folklore. As the name of the blog would suggest, it keeps up with the major events of each month, and you can see some great Thanksgiving-related posts.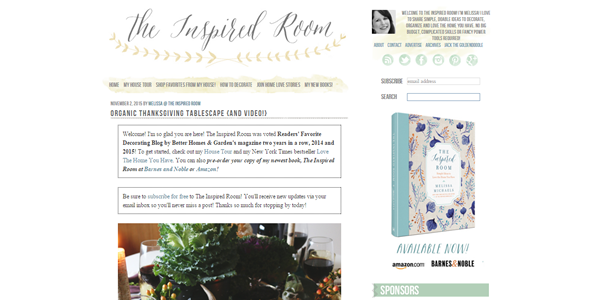 This is another blog that's not specifically Thanksgiving-themed, but it has a simple, muted design that evokes November. And you'll find plenty of posts with great ideas for holiday decorating too.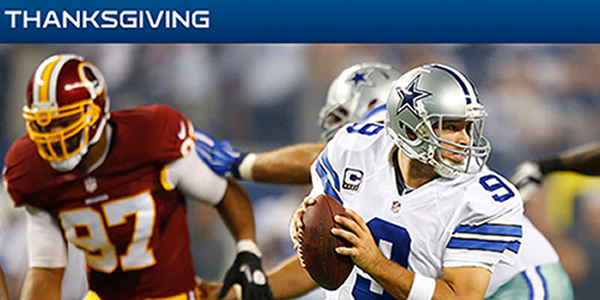 For many people, it's not Thanksgiving without football, and the NFL website has an easy-to-follow line-up of all the pro football games so that you can come up with your viewing strategy.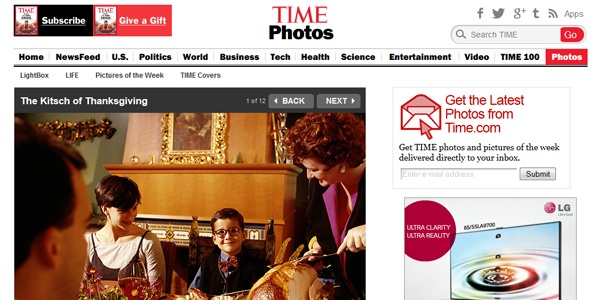 Similar to the LA Times food post, this is actually a photo series, but it's a great look at some classic American images of Thanksgiving. Clicking through the gallery is bound to make you smile and think about some of the best and weirdest Thanksgiving traditions.