20 Best UX Conferences to Attend in 2020
While researching conferences for our team to attend in the coming year, we thought, "Hey, others could benefit from our research as well!" So, here is the list of what we believe are the best UX conferences to attend in 2020. (We've sorted them by region for user-friendliness):
UX Conferences in North America

The web design conference for UX and front-end experts. 3 days of design, code, and content for interaction designers and developers. Packed with tips, techniques and insights into the future from industry shakers and shapers.
Country: United States 
City: Various (conferences are held in multiple cities, annually)  




UX STRAT is a conference that focuses on the intersection of Business Strategy with User Experience, Customer Experience, Digital Product Design and Service Design.
Country: United States 
City: Boulder, Colorado




Digital Summit fills your brain and professional toolkit with thought leadership and practical solutions designed to supercharge your customer strategies. Sessions and topics featured at Digital Summit to include: content, search, email, mobile, UX design, social, strategy.
Country: United States
City: Various (conferences are held in multiple cities, annually) 




ConveyUX brings together the top minds in UX and creating a space for us to learn together and then go into the world with a deeper understanding of human behavior and technology. Armed with a larger network and more knowledge, we can design the future, together.
Country: United States
City: Seattle




Bringing together researchers, designers and product people for listening, learning and conversation about UX research.
Country: Canada
City: Toronto




Get the latest trends in customer experience management
Country: United States
City: Las Vegas




Adobe Max is known to rejuvenate the work, process, and creative journeys of attendees. MAX is the perfect blend of information and inspiration, practical knowledge and creative magic. Take your creativity to the next level.
Country: United States
City: Los Angeles




Canada's premier conference for visual communicators, is a must attend for any informed, forward-thinking creative, communications or marketing professional or team. The inspiring event, now in its 20th year, breeds change agents who become drivers of innovation.
Country: Canada
City: Toronto & Vancouver




With our unique and curated content, attendees this year will be guided through the journey of the product lifecycle and will understand these topics, along with understanding their impacts from both a UX and Development perspective.
Country: United States
City: Ft. Lauderdale




Formed on a dare over 10 years ago, Big Design believes people are better together. So, we can create opportunities for people to learn, share, and grow. Experience, wisdom, and creativity solve problems, which is on full display at Big Design.
Country: United States
City: Dallas




Together with over 1,000 other professionals, you'll learn from extremely talented people influencing the organizations they work for and changing the way our industry looks at digital products and the way people use them.
Country: United States
City: Salt Lake City


UX Conferences in

UK

Explore how designers can help businesses grow through UX & marketing; surely no matter how great our UX research & design can be – our products and services won't sell on their own?
Country: England
City: London




Build the right product, faster, together. The conference that bridges the gap between UX, Dev and Product
Country: Ireland
City: Dublin




You'll find UXers of all levels – from those just starting out to senior managers – all looking to embrace the latest thinking. So join us: our goal is that everyone who attends will leave with a heightened awareness of design.
Country: England
City: Brighton
UX Conferences in

Europe

UX STRAT is a conference that brings together design leaders, strategists, user researchers, design-focused data scientists, and experienced design professionals from many nations for presentations and workshops about the latest trends at the intersection of business strategy, user experience, product design, and service design.
Country: Netherlands
City: Amsterdam




An international conference dedicated to User Experience Research
Country: Netherlands
City: Utrecht




We live in uncertain times for tech and business. At Web Summit we welcome the people who are tackling the big challenges facing industry today. Our stages cover topics ranging from deep tech and data science to design and environmental sustainability.
Country: Portugal
City: Lisbon




3 days of inspiration and rapid learning for UX designers, developers, product owners and innovators.
Country: Latvia
City: Riga




An international premier user experience design conference – two days of conference presentations provide practical skills to take away, inspire you for your next projects, stretch your knowledge or show how someone has tackled a problem just like the one you're facing.
Country: Austria
City: Graz


UX Conferences in

Asia-Pacific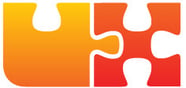 Australia's premier User Experience Design conference with workshops and presentations to suit everyone from graduate to experienced practitioners. Two days of hands-on workshops focus on practical skills and techniques and two full days of local and international conference presentations covering a huge range of topics and ideas.
Country: Australia
City: Sydney