Proven Social Media Marketing Tactics To Boost Engagement
Continued from: 10 Common Social Media Marketing Mistakes to Avoid
Social Media Marketing remains an uncharted territory for many businesses, as far as proving it as a successful marketing strategy. Many are confused and overwhelmed by the abundance of social networks and the saturation of content. They don't know where to start or how to focus their efforts. These social media marketing strategies will help you get started towards producing tangible results.
Hire a Knowledgeable Social Media Strategist
Social media marketing requires a great deal of time and expertise. An experienced social media strategist can help create and implement an effective social media strategy, from choosing the right social networks for your business to helping produce the content. When selecting a social media strategist, make sure he or she can demonstrate previous results, particularly in your industry. Remember to always perform due diligence before hiring a vendor who will represent your company across social media. Ask for a specific plan of action before committing to anything. Your web developer may be a good starting point to finding a reliable social media strategist.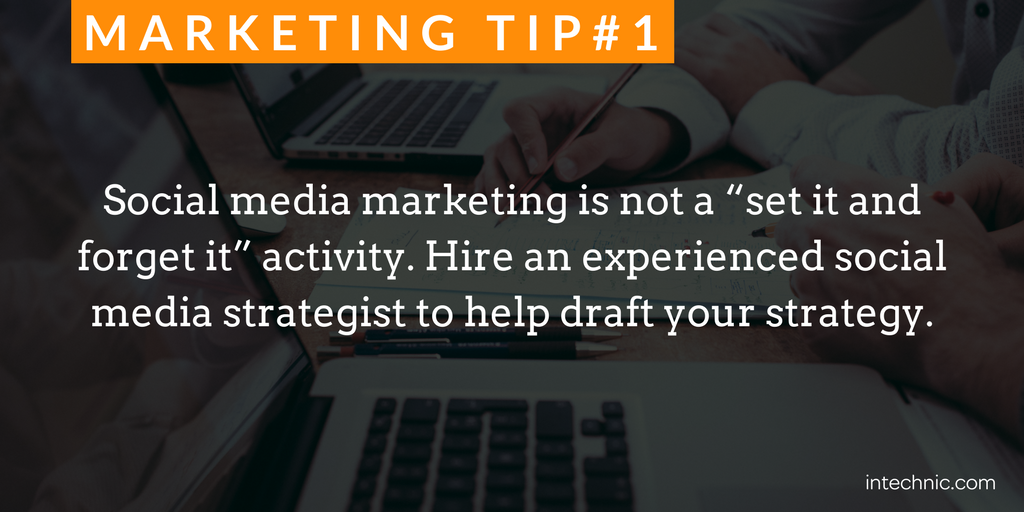 Go Where Your Customers Are
The first order of business for you and your social media strategist will be to determine where your customers are. I recommend starting with the "Big Three", Facebook, Twitter, and LinkedIn, and analyzing each to see if it is a good fit for your business. One way to determine which platforms are best is by researching what your competition is doing and where they are most active. Pay attention to not only their activity, but more importantly the responses and the engagement that they get from their customers and followers. If it works for them, it will probably work for you.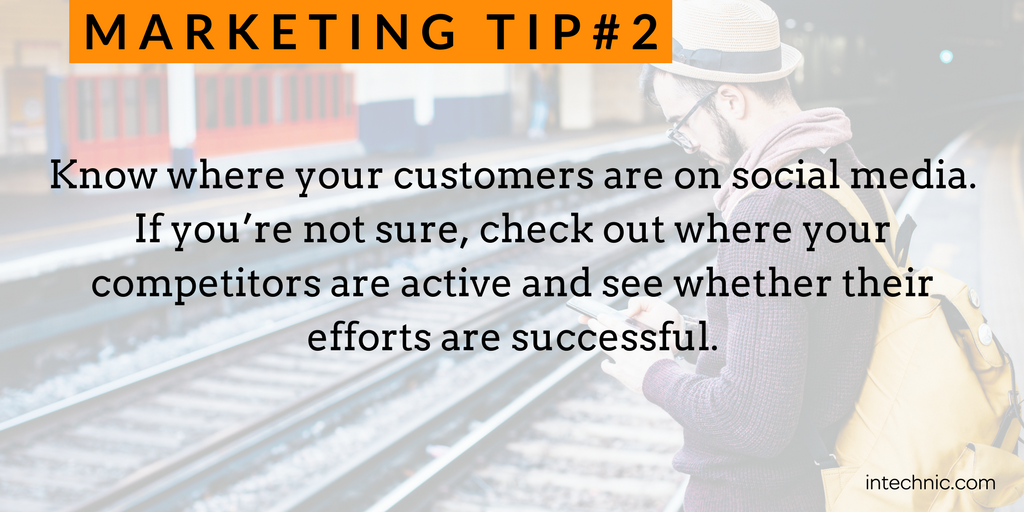 Produce and Curate Valuable Content
Effective social media marketing requires quality, useful, relevant, and engaging content to attract people's attention. One of the obstacles in producing quality content is the level of content saturation, so it is rarely possible to produce original content. The workaround for this obstacle is content curation. This is the art of improving on someone else's content, usually from multiple sources, by researching, arranging, and presenting it in a way that is efficient and easy to digest.
An experienced social media strategist will be able to assist you with producing and curating quality content that is not only optimized for social media, but also for the very social networks that you decided to target. Together, you can experiment with content to see what works and what doesn't on various social networks. Keep an eye on what kind of content elicits the best responses from your customers.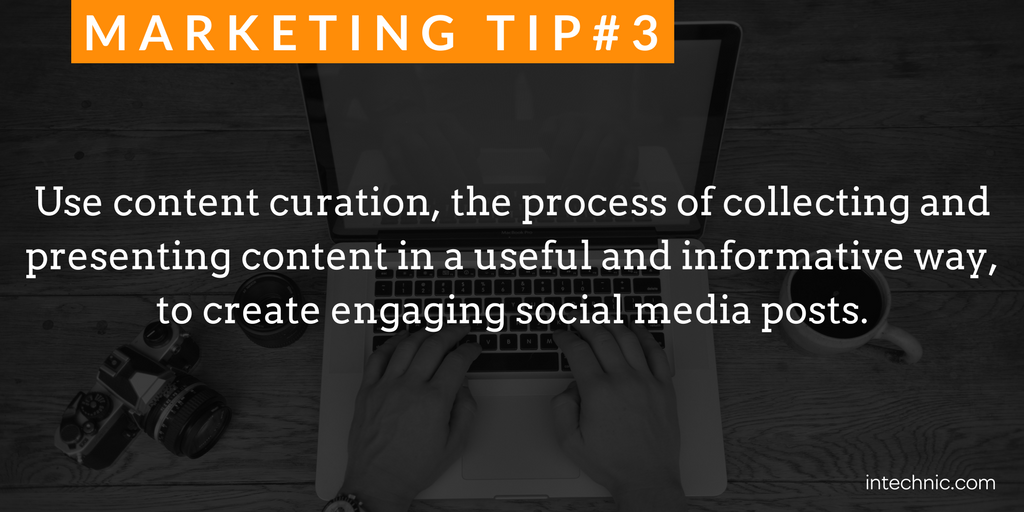 Integrate Your Social Presence
Your social media should be tightly integrated into your other marketing channels. Social media often provides a support role and acts as a stepping-stone toward converting or closing a visitor as well as delighting and supporting existing customers. That's why it is important for your social media strategy to be consistent with other forms of marketing and be part of the overall experience.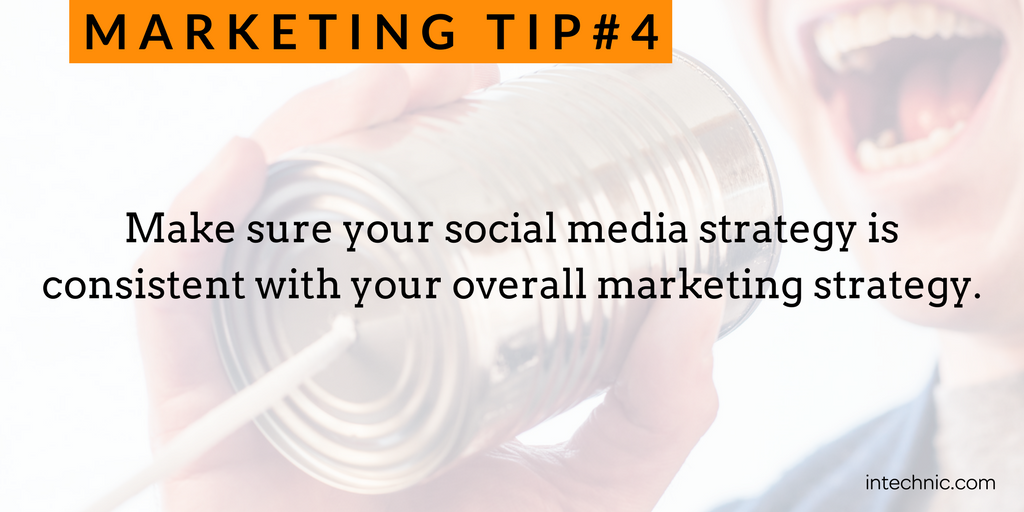 Consider integrating your social media marketing in the following ways:
Promote and link to your social accounts from your website, your e-mail signatures, mailing lists, and offline materials.
Add social media badges to website pages that feature quality content to help promote them across your social media channels.
Connect your social media accounts and integrate them with other social networks. This helps people to follow you.
Integrate your social presence with live or virtual events. For example, create a hashtag on Twitter so that people can live tweet events.
Want more great social media tips? Download the Guide to Social Media Marketing: