How to Make the Most of Your Social Media Presence
So, you've got your social media accounts set up and you're chomping at the bit to start publishing? Not so fast! Your success in social media depends on customizing your messaging to your audience. But this is where businesses usually flounder. They use the same static messaging across all of their social channels, with little attempt at customization.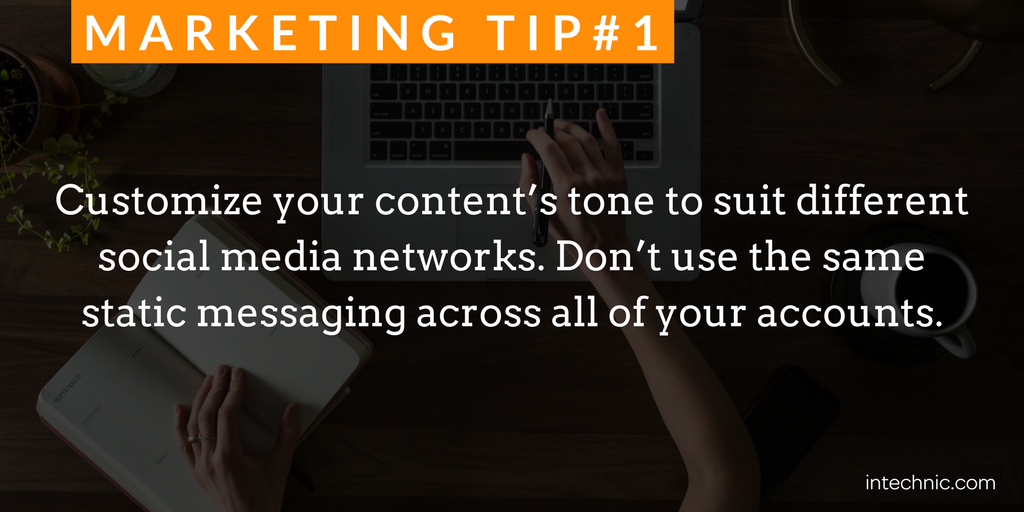 Each social network has numerous features and capabilities of which many companies fail to take full advantage. Some of the more common ones have to do with customizing and branding profiles. Almost all social networks give you the ability to customize your avatar and header image to support and solidify your marketing messages.
At the very least, you should change your images from the default and make them consistent with your branding and marketing guidelines. Ideally, you should treat your social media profiles the same way as your website. They should have the same value propositions, customer-centric messaging, calls to actions, etc. For every social account, you should be creative and make your presence stand out. An experienced social marketing strategist can help with this.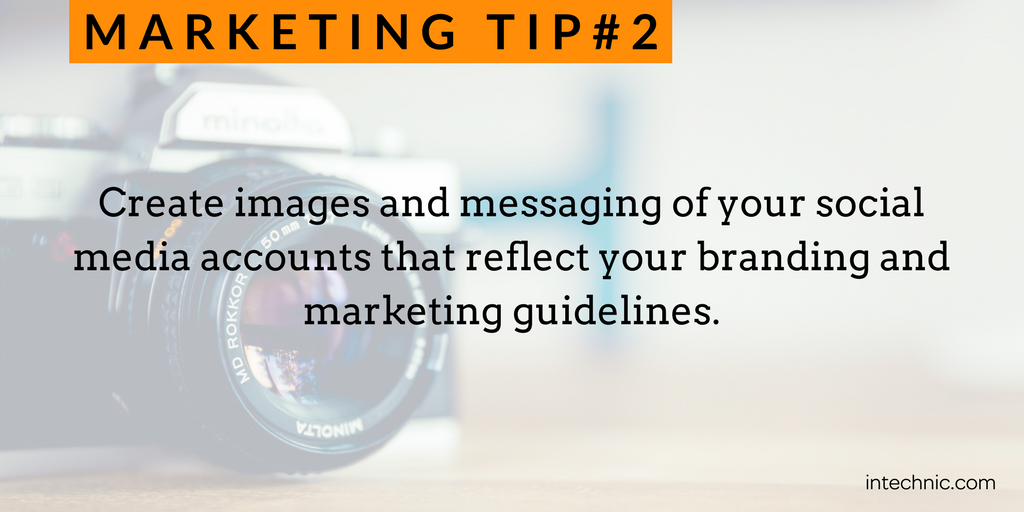 Another part that is often overlooked is the company bio. Many companies put in the basic information or skip this step completely. This is a mistake! Your social bio is valuable real estate that you can use to attract followers and visitors, promote your products and services, and differentiate your company from the competition. Include your website's URL, your mission statement, your locations, and contact information. Take the time to craft a concise, yet detailed, description; it will come in handy for your followers and benefit your website's SEO. Finally, take time to learn capabilities and features of every social network to see how you can make the best use of your account.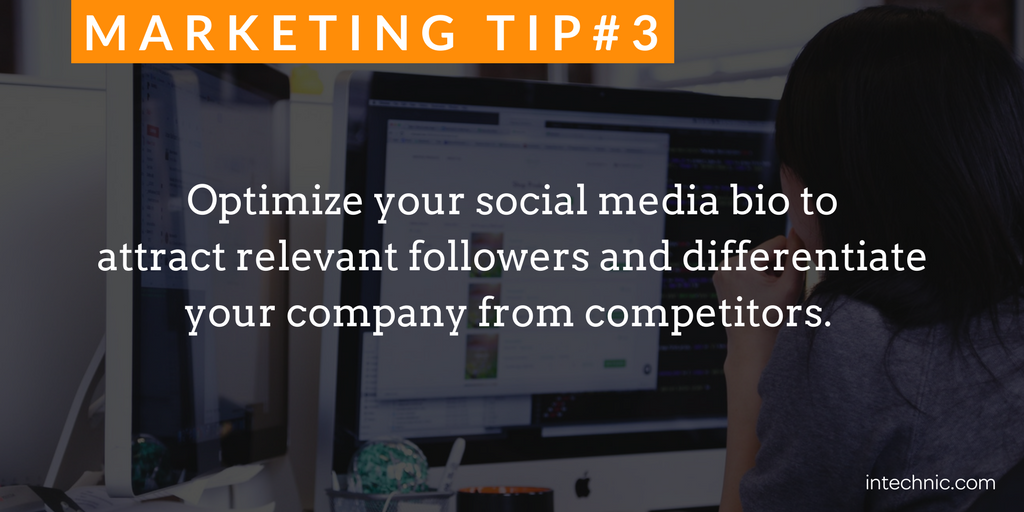 Now that your social profile is fully optimized, it's time to start attracting followers. Social media marketing is all about building and expanding your social audience. While there are effective audience-building strategies specific to each social network, for now, I'll focus on universal tactics you can apply to grow your network.
As I mentioned in my previous article 10 Common Social Media Marketing Mistakes to Avoid, the quality of your network is more important than its size. That's why it is so important to know from the beginning the type of the audience you want to attract and how you plan to grow your network. Here are some ideas you might find useful: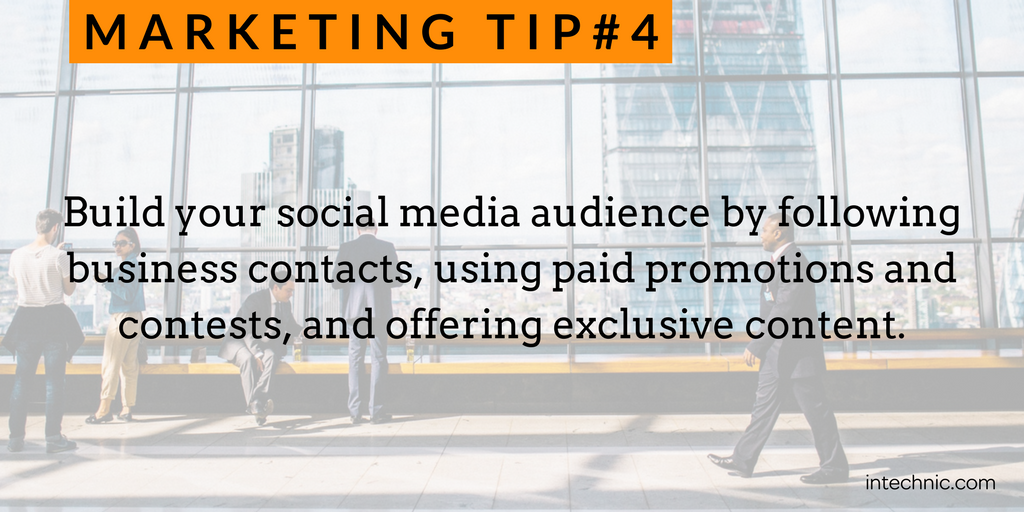 Follow your clients, prospects, vendors, and business associates on social media. Connect with them, follow them, and comment on their posts. Many will follow you back.

Allocate a budget to pay to promote your accounts within social networks, at least initially, to grow it to a critical mass. For example, you can pay to promote your Facebook page or your your LinkedIn page to potential prospects.
Run contests, sweepstakes, and giveaways to create brand affinity, show appreciation for existing customers, and engage potential prospects.
Offer exclusive content that is highly desired and valuable, but only available to your social media followers.
Want more great social media tips? Download the free eBook below: