Best SEO Practices for Your Website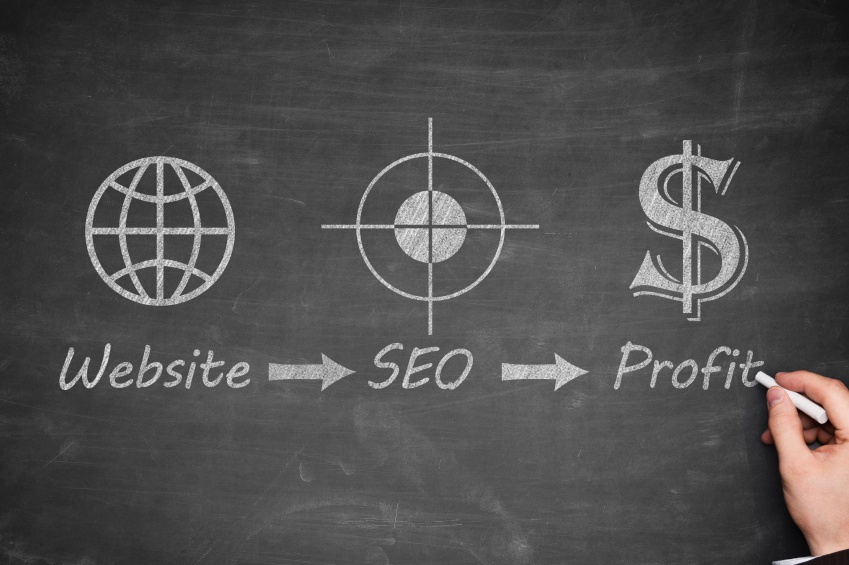 Let's begin with a fact that I find particularly interesting from a user experience perspective: on a search engine, paid results are displayed higher than organic results, but organic results receive 20 times as many clicks as the paid results. What this means is that users have "learned" how to search, subconsciously leapfrogging the paid results and selecting one of the top organic pages. The reason I thought it important to relate this story to you in an editorial about search engine optimization goes back to the title: serving search results to users on a silver platter. It's not always about being the top ranked search result anymore. Sometimes it's about being the most user-friendly search result. Optimizing your site for search engine listings can help drive traffic and increase sales. You wouldn't be here if you didn't already know that much, but in case you don't have the top spot on Google yet, here are some things you can do to start to drive up your organic traffic.
Make Your On-Page SEO at Least 80% Perfect
You could spend months fine-tuning all of the aspects of on-page SEO that Google or other industry experts claim will help increase your search engine rank, and by the time you are done, Google will have changed the algorithm, just as they did 500-600 times (twice a day!) in 2012. Here are the optimization factors you should focus on right away:
Title tags are the most important element of your SEO
Not only do they contribute the most "SEO juice" (which I imagine tastes strongly of pulp and algorithms) to your site, they are also the first thing your prospective visitor reads on the search engine before making a blink judgment about your site quality in addition to being the anchor text that external websites, like Facebook, use anytime your page is linked. Title tags must be under 70 characters in length. Place your keyword as close to the front of the title as possible.
H1, H2, and H3 tags are important, as is the actual content of your page
Search engines will look for keywords placed in the content of your page as well as in headers, but the amount of juice passed to the search engine from this kind of optimization is limited. The usage of on-page optimization for certain keyword phrases with a specified density is still relatively important to improving your rankings for those specific keywords, but it's not the SEO powerhouse that it used to be. In particularly, when optimizing content for search engines, utilize a keyword density no greater than 2% and no more than two keywords a page, typically a primary keyword and a semantic variation of that keyword. Your in-text SEO is still relevant, and making sure that every image has an alt tag, important keywords to your site are displayed high, like in the header, and using appropriate anchors for your links will still contribute a non-negligible share to your overall SEO rank. There's a great guide for on-page SEO at SEOmoz.
Use meta-description, not to increase rankings, because they have zero value to search engines, but to enhance user experience. Meta descriptions are read in tandem with the title tag by searchers who are looking for more information. This is where you prove to the reader that the information on your site is relevant to their query. Meta descriptions must be under 155 characters in length.
Use Canonical URLs
If your links are non-canonical, that is, if pages on your site link to both yoursite.com, www.yoursite.com, and www.yoursite.com/, you'll be splitting the link-juice among all three of these pages which are essentially the same. You should perform a site audit for non-canonical URLs and ensure that links are updated to match a standard format. We recommend including the www and adding the slash to the end of all pages.
Master the Semantic Web
If you're selling gardening equipment, you're also selling lawn care tools, lawn rakes, garden equipment, and landscaping tools. You should optimize for all of the different terms that may be used to describe your product or brand, since Google utilizes semantic keyword integration that will allow one term to rank even when searching for another term.
Stay Away From Old Spam Methods of Link Building
Years ago, search engine optimization professionals would build backlinks to their site at any cost, even hiring people to go out and link back to their site from other sites 1,000 or 10,000 links at a time. Originally, links from high-profile sites, measured by a site's PageRank, guaranteed that a link was from a trusted authority and therefore increased the relevance of the content in search engines. What emerged were link-farm websites, like Ezine Articles, that had a fantastic pagerank because of all of the content published on the site, but it sent three or four links out per article that was written. This type of link building strategy has been penalized over and over by Google and we see more penalties coming in the future. Instead of using these black hat link building methods, use creative methods based on content marketing and user engagement in the professional community. Stay in touch with your potential audience on blogs and forums. Drive them back to your site through appropriately placed links on their websites, blogs, comment forms, and in social media.
Eliminate Toxic Links
With the Penguin update, links to your site and links from your site that are from sites with penalties can also contribute negatively to your optimization. Search your site for links that are leading to sites in a grey area and change those links for links to industry-leading sites and authors. Additionally, analyze your backlink portfolio and see who is contributing negative link juice via link spam. If you're engaging in any kind of comment spam, stop immediately and make an effort to eliminate any of these comments you've made in the past.
Improve Your Social Media Integration
Google is taking more of its search juice from social signals than ever before. According to Searchmetrics, very high correlations exist for the number of shares, comments, likes, and tweets on content articles. Both likes on your brand page as well as likes on your individual shared content will increase the search rankings of both your domain and the content itself it search engines. Additionally, Google+ is gaining more weight in Google because of the Social Search platform, which prioritizes content that your friends like on Google+.
Integrate the Google+ Relauthor Tag
When you implement the relauthor tag on your website, your articles will be more prominent in search engine listings, showing a picture of your Google+ page in the search engine listings. Industry experts believe that this picture can increase click-through rates on your search results by up to 300%. When searching, users strongly prefer links that have the picture next to them as it begins building trust with the user. It's simple to integrate the relauthor tag.
Improve Your SEO Holistically
Look at the progression from Google's algorithm from on-page SEO to favoring brands and offline marketing. There's no one way to optimize for search engines anymore. You should begin link-building efforts on high-trust websites, do some on-page optimization, look at content optimization, improve your social signals on every social network, not just Facebook, and purchase paid advertising in order to get traffic to your page up. There are hundreds of factors that contribute to search engine rankings, and perfectly optimizing one still leaves hundreds unoptimized. To optimize appropriately, be sure to view your SEO as a living, breathing organism that has to be maintained and updated to match the changing trends in search engine optimization.