8 Reasons Why You Need to Create More Content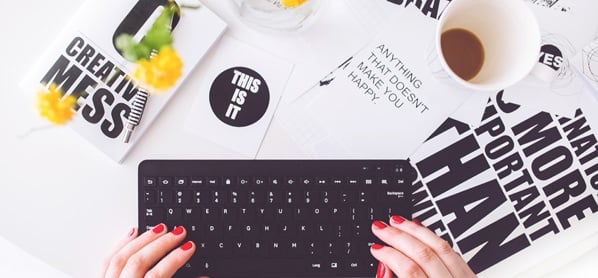 Content is essential to successful inbound marketing. But just in case that doesn't persuade you to create more content for your website, here is a list of 8 reasons why you should make content creation a part of your marketing plan:
1. Improves Search Engine Exposure
Your website may consist of 10 pages or 100 pages. You can only write a finite amount of content about your company and your products or services. To make matters worse, this content is usually static and, let's be honest, quite boring. However, if you produce one blog post per week, in one year you would add about 50 new pages to your website. Think about it: 50 new pages filled with the content that your customers want. Google loves fresh, relevant content that people want, and the search engine will continually give your blog posts good positions in search results. As the result, every new post becomes an additional page of your website that will generate traffic that you wouldn't get otherwise.
2. Makes Your Company More Sociable
Unless you have a cool and trendy consumer brand, people are not going to be particularly interested in interacting with your company on social media. The harsh truth is that no one cares about your company or your products/services. Many companies go out of their way to generate hype about themselves, and they fail. There is a better way. By creating customer-centric content that people find useful, educational or entertaining, they will engage and distribute or promote the content for you while representing your brand.
3. Opens Lines of Communication
By allowing people to interact with your content (i.e., comments on your blog, shares or likes or social media) you can create stimulating conversations and generate buzz around important issues, as well as grow a long-term audience. As a result, you can learn a great deal about your customers' needs, their perceptions of your company, as well as your competition. You will get valuable feedback that can be incorporated into both your marketing and product or service offerings.
4. Encourages Employee Participation
Engaging with and sharing excellent content should not be limited to your prospects or customers. You may find that your employees (even those not involved in sales or marketing) will be more than happy to participate. After all, good content validates everyone's efforts and gives your employees a voice and an outlet to connect with your customers. It can do miracles for employee participation in your marketing efforts and the overall morale.
5. Attracts the Right Employees
In addition to attracting customers, your content can attract top talent who understand your company's culture, the value that you bring to your customers and who wants to be part of it. Hiring the right talent is like marketing, and good content gives you a recruiting edge.
6. Works for Any Industry
The commons misconception is that content marketing works for only certain industries—like consumer brands. I often hear, "Our customers wouldn't read our blog." Nothing is further from the truth. If done well, content marketing can do miracles for any industry. You may manufacture cardboard boxes and still generate excitement about your products. There is always an angle, including providing tips for packing and environmental issues relating to recycling packaging materials.
7. Works Across all Marketing Channels
Great content is versatile, and you will always find applications for it across all other marketing channels and throughout the company. If you wrote a phenomenal piece for your blog that your customers loved, why leave it at that? You can convert it into a whitepaper, make it a centerpiece of an e-mail newsletter, share on social media, create a printed brochure or even incorporate it into your sales pitch. Good content will always find its way into the hearts and minds of people, so don't limit content to one channel or application.
8. Numerous Other Benefits
Content marketing creates informed buyers, educates your employees, reduces your dependence on third parties and helps you manage your reputation. The list goes on. I could provide more reasons that would go on forever. It really works. Now that you understand the importance of great content, start writing! And for tips on how to use content in an Inbound Marketing strategy, check out our free eBook below!
Next post: 'Recommended Inbound Marketing Tactics for 2016.'